Commercial vehicles: how do we adapt to LEZ restrictions?
14 September 2023
In 2023, over 300 LEZ (Low Emission Zone) schemes are implemented in Europe. And it's a number that keeps on growing given the need to improve air quality in cities. But it's not without its problems: businesses are having trouble keeping pace when adapting their commercial vehicles. We examine the implications for the landscape sector and how to tackle them.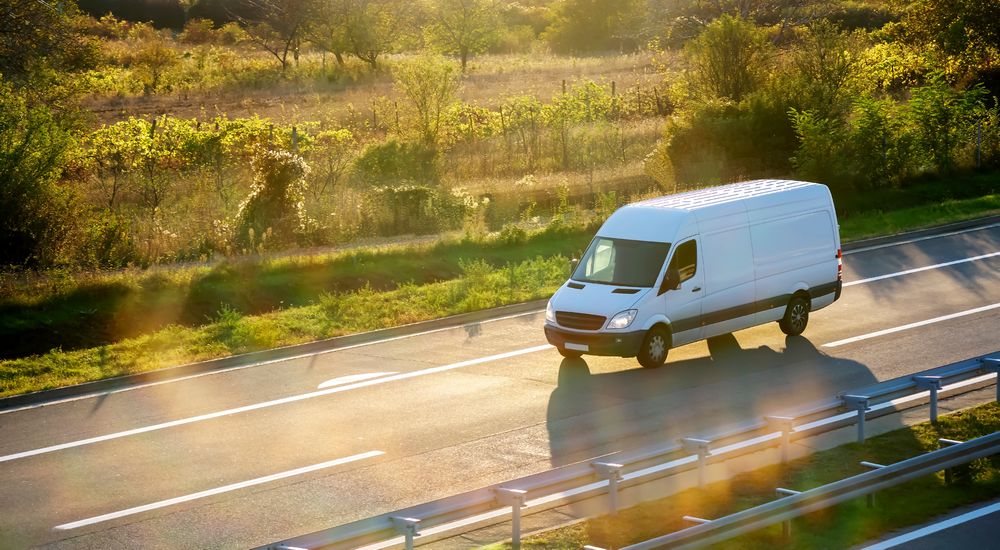 LEZ causing landscape professionals a real headache
Changes in regulations are outpacing the renewal of commercial vehicle fleets, mainly diesel engined. For landscape professionals, who are expected to decarbonize their business just like any other companies, these restrictions make access to urban locations awkward. With the recent extension in London of the ULEZ scheme to the entire metropolitan area on August 29, 2023, analysts were estimating up to 21 days' lost business for tradespeople(1).
After its massive roll-out in Western Europe, the LEZ is now making inroads in countries like Poland and Bulgaria(2). The problem is that the vast majority vehicles on their roads are second-hand imports from Western Europe, while the cost of clean vehicles is prohibitively high.
In France, all conurbations with more than 150,000 inhabitants—that's around forty cities–must implement a LEZ by December 31, 2024, but it's unrealistic to believe every business will be able to change its vehicles by then. That's why business federations like landscaping's Unep are getting organized to find solutions in collaboration with city councils.
What are the solutions for using a commercial vehicle to work inside a LEZ?
"Clean" commercial vehicles
This is the solution being pushed by governments around Europe, but it's far from the simplest in financial terms, nor in logistical terms with new vehicle waiting times getting longer and longer. For professionals planning to go straight for a gas-frugal, electric, or hydrogen vehicle, make sure you read our advice for choosing your future commercial vehicle. For those who don't need to travel far and don't have to carry a whole lot of equipment, electric cargo bikes are the talk of the town!
Financial aids
To renew its vehicle fleet, the sector can find support in the various aids and bonuses being proposed. Certain of these are at European Union level, others national, like conversion premiums, eco-mobility checks, or assistance measures from certain city councils.
Exemptions on commercial vehicules
This is an avenue being explored by the sector's business federations, who are pleading with the authorities concerned for more flexibility in the rules. Thus in France, violation tickets have been postponed to July 31, 2024. In a city like Toulouse, professionals awaiting delivery of a new vehicle will not be penalized if they can produce the relevant order form(3).
Working hours
In the Belgian city of Mechelen, diesel commercial vehicles have been given permission to drive in the city center's car-free zones outside the busy hours of 11a.m. to 6p.m.(4).
As well as these solutions, Unep is involved in several political initiatives; for example(5) 
distinguishing between personal and professional transportation
including landscape businesses in the schedule of exemptions
creating a parking facility
ensuring certain tender operations omit the clean energy clause in order to support small structures who might otherwise suffer from unequal competition
 
Prepare for LEZ with the Paysalia trade show
Ecological transport is a core concern for landscape professionals, which is why Paysalia has prepared a special "eco-mobility" itinerary at its 2023 edition. It's your path to discovery of a huge choice of clean commercial vehicles covering all your needs, including Nissan electrical vehicles.
Always a pioneer in its field, Paysalia presented a Paysalia Innovation Award to Kleuster for its electrically assisted cargo trike way back in 2015!
LEZ schemes are indispensable for combatting city air pollution, and landscape professionals are in the front line when it comes to understanding their importance. The calendar is nonetheless sending shudders through the sector. That's why you can count on Paysalia and its partners to find sustainable solutions. See you on December 5th–7th, 2023!
Request your access badge for free
---
(1) ProLandscaper: Two weeks to go until controversial ULEZ expansion
(2) EuroCities: News Eastern European cities welcome first low-emission zones
(3) Unep: ZFE : assouplissement des règles
(4) Eurocities: Low emission zones: challenges and solutions
(5) Unep: ZFE-m – La fin accélérée de circulation des moteurs thermiques
© Photo credit: Bojan / Adobe Stock