Paysalia show introduction
Paysalia is the leading trade exhibition for everyone in France active in landscaping. Since 2009, over 3 days, they gather, meet, discuss and build the future of the profession together. The next edition of Paysalia will be held at Lyon Eurexpo from November 30th to December, 2nd 2021.
Paysalia 2019 in figures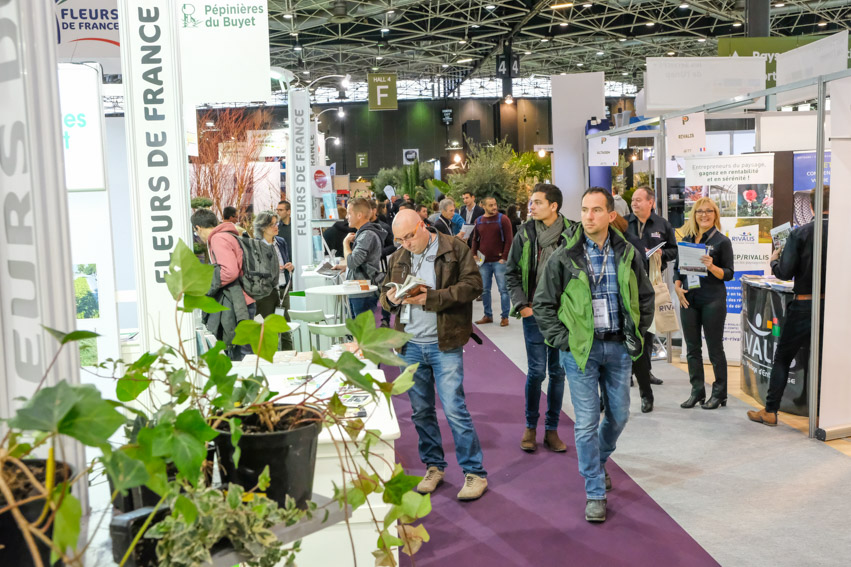 741 exhibitors
including 22% from abroad
counting 1 291 brands
+ 11.6% compared to 2017
Who is Paysalia for?
Who exhibits?
Design
Services
Plant production/Nursery gardener
Maintenance and treatment
Materials
Material and supplies
Equipment
Water, watering
Soils
Environment
Golfs courses / Sport grounds
Who visits?
Landscaping entrepreneurs and producers
Specifiers (engineering companies, real estate companies, etc)
Territorial authorities
Private authorities
Retailers/Traders
"We are here to find new sources of inspiration in France, a country that attaches particular importance to the value of plants. We also want to discover new techniques, equipment and recent innovations. This show is of great importance for us professionally insofar as we can know how France promotes the plant, the influence that this country can have in the sector and the actions it undertakes."
Henrik Bos, General Director of VRJ and member of the ELCA Committee 
Exclusive events
The exhibition promotes trends, meetings and discussions between everyone active in the sector.
The latest technical, design and environmentally-friendly innovations are on display in the Paysalia Innovations Area and the winners receive their awards at the Paysalia Innnovations award ceremony.
Professional meetings and discussions at convivial events: evenings, late night opening, conferences, days and dedicated circuits (Green City days, Wellgreen).
A "must" event since 2011, Paysalia host the final of the "Carré des Jardiniers" contest.