Paysalia, designing tomorrow's landscape together
PAYSALIA : DESIGNING TOMORROW'S LANDSCAPE TOGETHER
Paysalia is the leading trade exhibition for everyone in France active in landscaping. Since 2009, over 3 days, they gather, meet, discuss and build the future of the profession together. The next edition of Paysalia will be held at Lyon Eurexpo from 5th to 7th December 2023.
Paysalia 2021 in figures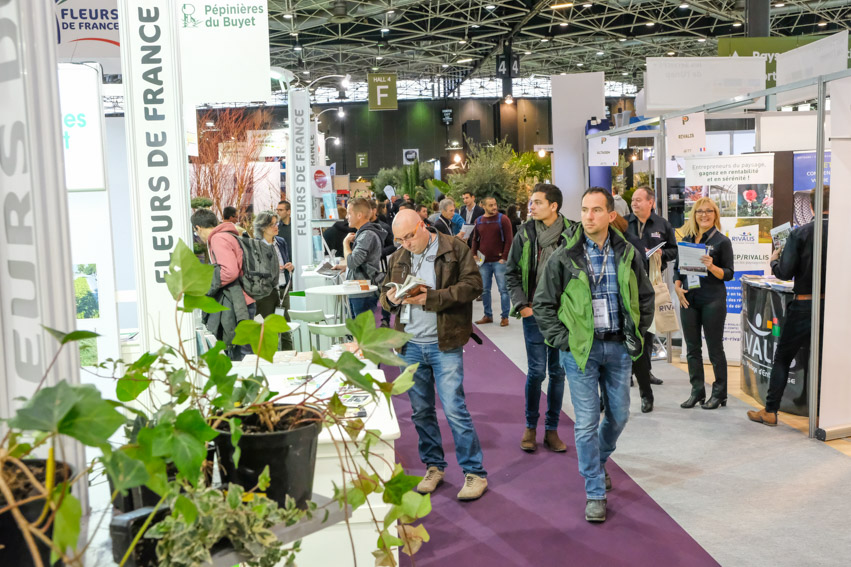 1481 brands and exhibitors
•    Including 25% from abroad
•    28889 visitors on Paysalia & Rocalia
•    +3,5% of french visitors compared to 2019
•    Top 4 visitor countries: Switzerland, Belgium, Italy, Spain  

*Figures for Paysalia & Rocalia 2021
Who is Paysalia for?
Who exhibits?
Design
Services
Plant production/Nursery gardener
Maintenance and treatment
Materials
Material and supplies
Equipment
Water, watering
Soils
Environment
Golfs courses / Sport grounds
Swimming Pools and Spas
Who visits?
Landscaping entrepreneurs and producers
Specifiers (engineering companies, real estate companies, etc)
Territorial authorities
Private authorities
Retailers/Traders
Exclusive events
Paysalia aims to help visitors make discoveries, to promote meetings and encourage discussions between everyone active in the sector.
The latest technical, design and environmentally-friendly innovations are presented in the dedicated Paysalia Innovations space. Award-winners receive their prizes at the Paysalia Innovations Awards ceremony.
Paysalia features meetings and discussions between professionals at convivial events: late night openings, conferences, Green City Day and themed Villages: The Job-Training Village, and the Biodiversity-Environment Village. 
The "Must" Event since 2011, Paysalia stages the finals of the "Carré des Jardiniers" contest.