4 mad ecological town planning projects you should know about
13 July 2017
The concrete and pollution which invade our cities are not inevitable! At least, not as long as architects, public authorities and agro-ecologists continue to apply revegetation and urbanization so brilliantly. The proof is in the 4 ecological town planning projects listed below…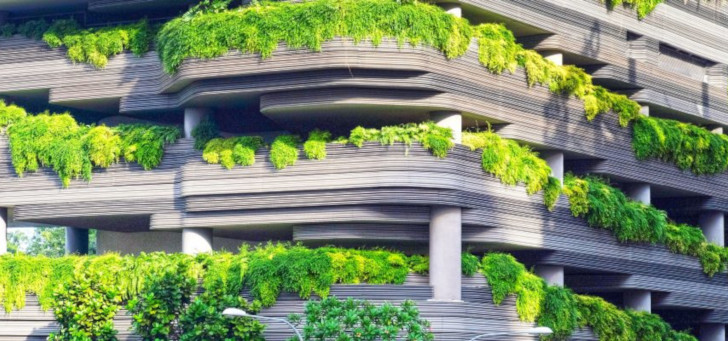 ​
Also see: Ecological town planning, what rules govern the revegetation of buildings?
1/ The forest-towers of Nankin in China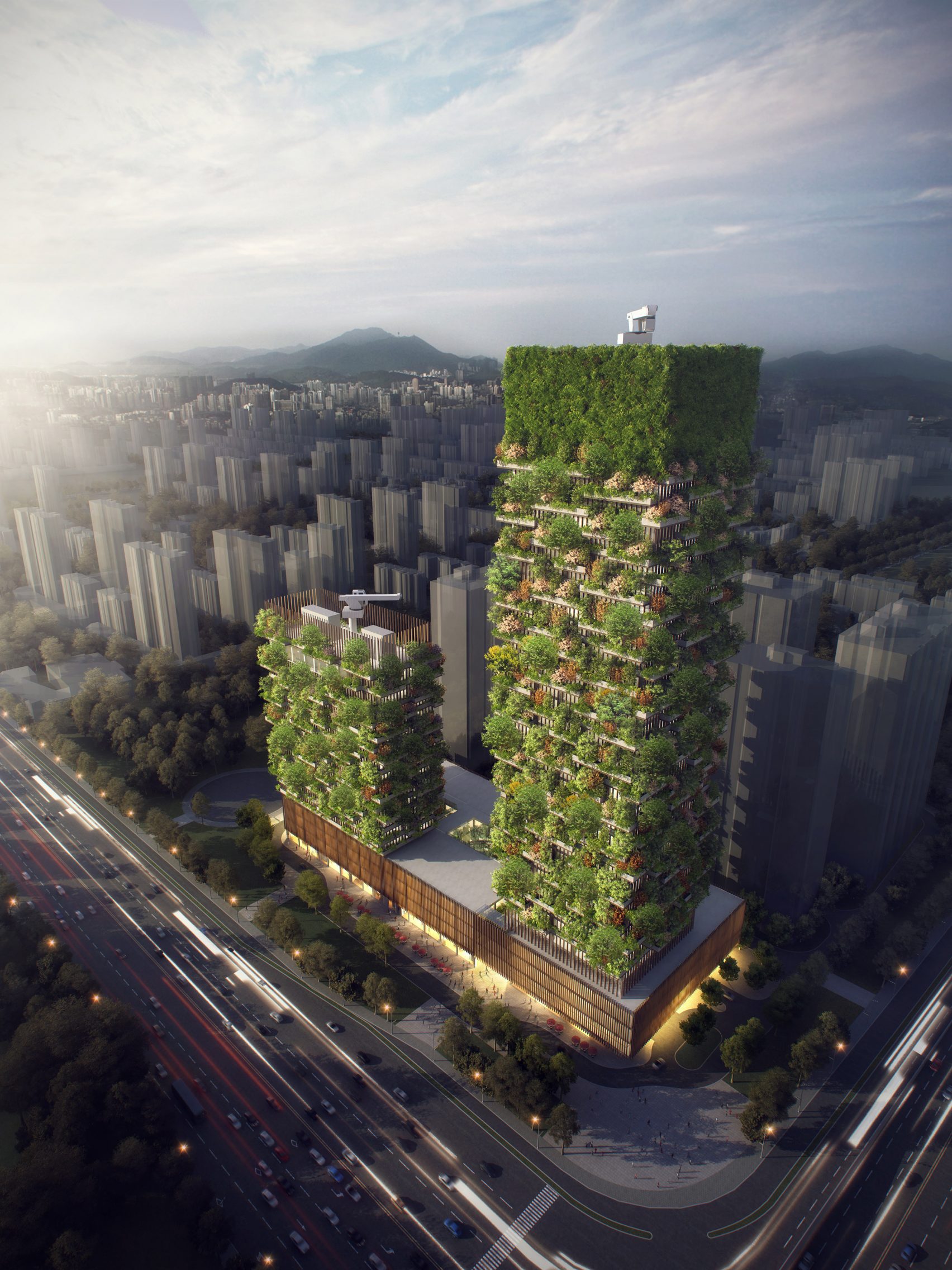 ​
The "vertical forest" project was imagined by Italian architect Stefano Boeri and will rise from the ground in 2018 in Nankin, thanks to a State promoter (1).
The "Nanjing Green Towers" will respectively be 200 and 108 meters high. They will be entirely covered with vegetation: 1,100 trees, 2,500 shrubs and climbing plants – hence their name. The plants will absorb 25 tons of CO2 and output 60 to 65kg of oxygen a day!
The objective is to bring a little fresh air to this huge Chinese urban area… and encourage the rest of the country to adopt green town planning.
2/ Hyperions in the middle of New Delhi in India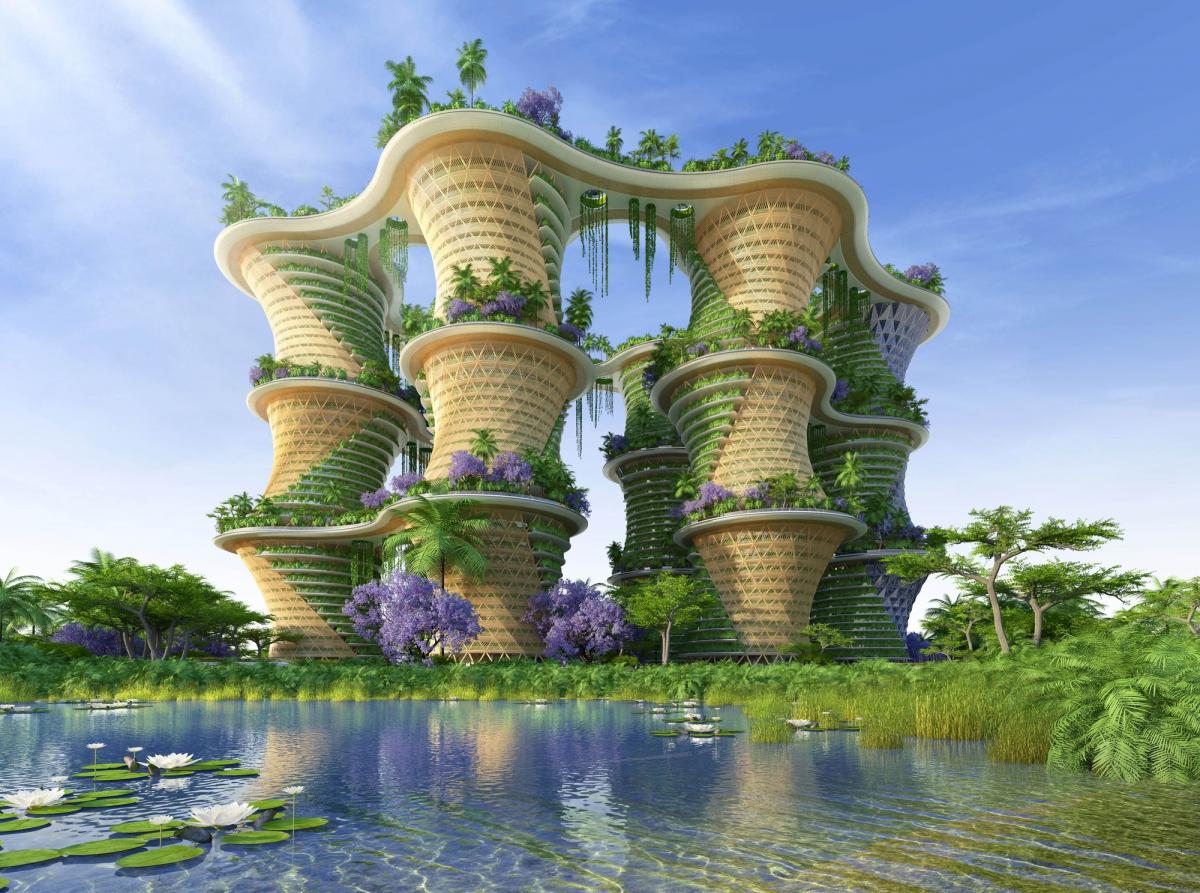 ​
The tallest sequoia in the world is called a Hyperion. These Hyperions, somewhat different, are the future ecological district of New Delhi to be completed in 2020. The concept, imagined by Hindu agro-ecologist Amlan Kusum, has been developed by Belgian architect Vincent Callebaut (2).
Hyperions is an ecological village with six market-garden "garden towers" equipped with hydroponic gardens and photovoltaic and thermal solar panels.
With these systems, the village inhabitants will be fully "stand-alone" for their electricity and food. The objective is to use traditional agricultural methods to bring back a little nature to the city center and protect the environment.
3/ An agricultural valley… at the gateway to Paris
20km of highway separate Roissy airport from the Porte de la Chapelle, in the 18th district of Paris. 20km bordered by neglected banks, greyness and pollution. But perhaps not for long… InVivo, a French agricultural giant, wants to transform this wasteland into 5,000ha of greenery. A place for growing cereals, orchards and vines to nourish the local population… The idea is also to cleanse the air and develop biodiversity by installing green walls and other purifying plants on the roofs of buildings (3).
InVivo presented a detailed study to Paris Île-de-France Capitale Économique last May. They are waiting for the green light!
Also see: Which are France's greenest cities?
4/ Floating gardens in Rennes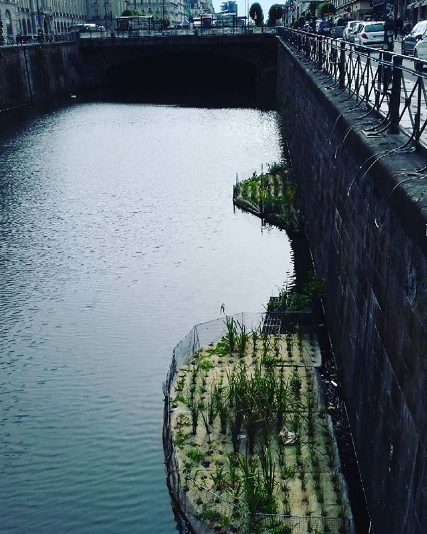 ​
The inhabitants of Rennes had this idea in the context of the Fabrique Citoyenne. (the Citizen Factory). To test the concept, the city's Gardens and Biodiversity service launched the first two floating gardens in May 2017. The full project will be implemented in Spring 2018 (4).
These gardens float on a raft. Like a hydroponic cultivation system, the plants draw water and nutrients directly from the river Vilaine.
The gardens not only make the river even more attractive but also create new habitats for the city's fauna and flora…
To find out more: How aquaponics will revolutionise urban landscaping ?
Mad projects? But a little madness can bring nature back into urban centers!
---
(1) Le Figaro, La Chine s'apprête à accueillir ses premières tours-forêts, 2017
(2) Konbini, En Inde, l'immeuble écologique du futur se construit, 2016
(3) Le Parisien, Ce projet fou d'une vallée agricole le long de l'autoroute A1 entre Paris et Roissy, 2017
(4) Unidivers, Rennes, Les jardins flottants arrivent sur la vilaine, 2017
Photo credits: Unsplash / 贝莉儿 NG