A landscape designer's competition imagine innovative street furniture
The annual contest organized by the FFP and street furniture designer and manufacturer Sineu Graff highlights innovative furniture for urban places.
Paragraphes
Ckeditor
What would be the ideal street furniture to bring changes to public places? "Inventing furniture for urban places in tomorrow's world" is the theme of the annual landscape designer contest organized since 2021 by the FFP (the French Landscaping Federation) and street furniture designer and manufacturer Sineu Graff. Every year, landscape designers compete to imagine innovative, inclusive and eco-friendly solutions. The award-winning projects are subsequently marketed by Sineu Graff.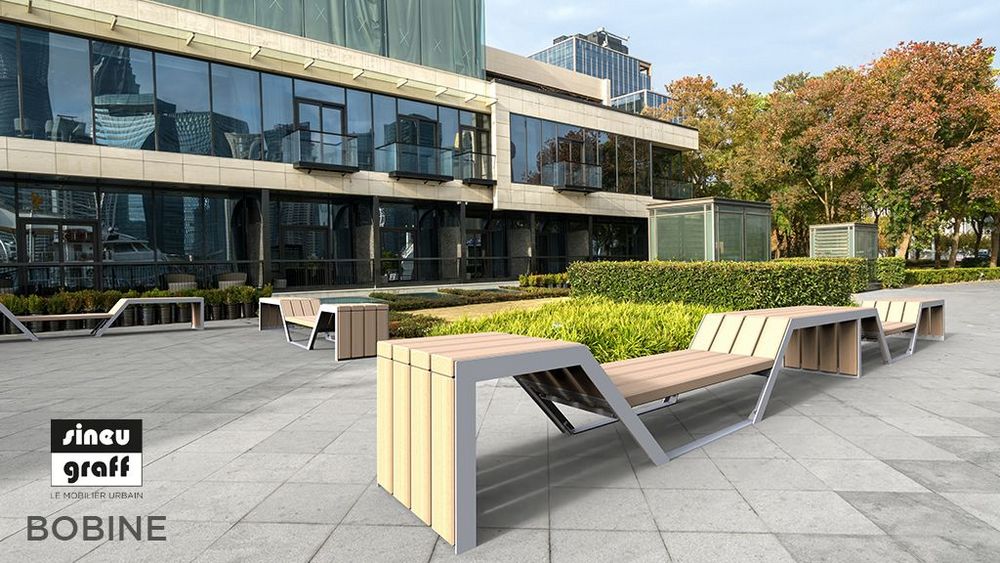 In 2023, Giant Oyas (irrigation pots) to create urban and poetic cool islands
This curious concept by Aymeric Dufour (Archigroup Design agency) uses an ancient system of natural self-regulating irrigation, saving 50 to 70% of water. Downtown, giant oyas deploy their 5.80 meter-long steel corollas to collect rainwater and store it in half-buried earthenware jars, which slowly water the plants in the beds. Wooden benches encourage passers-by to sit in the shade and enjoy the freshness generated by the plants.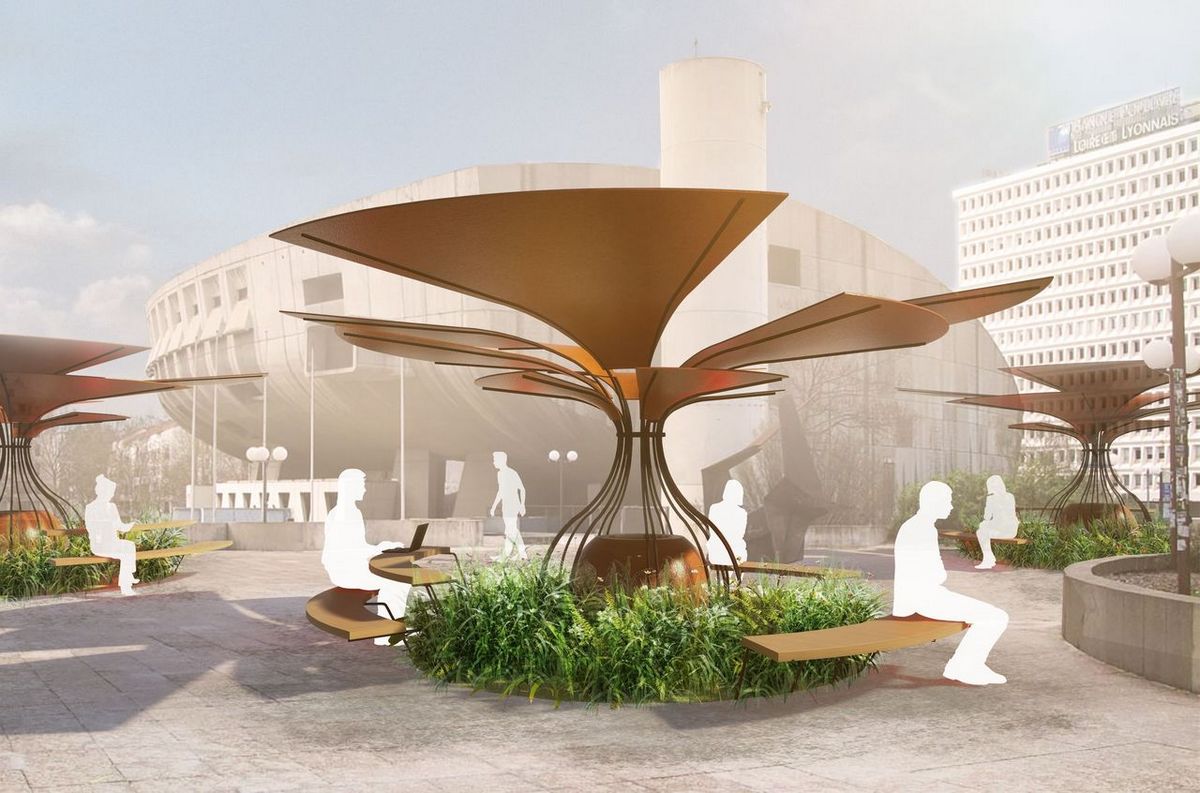 This street furniture creates cool islands which dissipate water into the soil in a poetic way while rationalizing plant watering. A must to conserve water - an invaluable resource!
5 solutions for reducing heat islands
In 2022, there were two categories for innovations in street furniture
Low-volume, easily adaptable and multipurpose - two innovations won awards in the second landscape designer contest. Both relieve the monotony of urban space.
Prize winner in the "talented young landscape designers" category, Coline Chabiron imagined La Bobine (the Reel): benches of different lengths providing individual and shared seating possibilities. The steel structure uses wood cut wastes to manufacture interchangeable boards.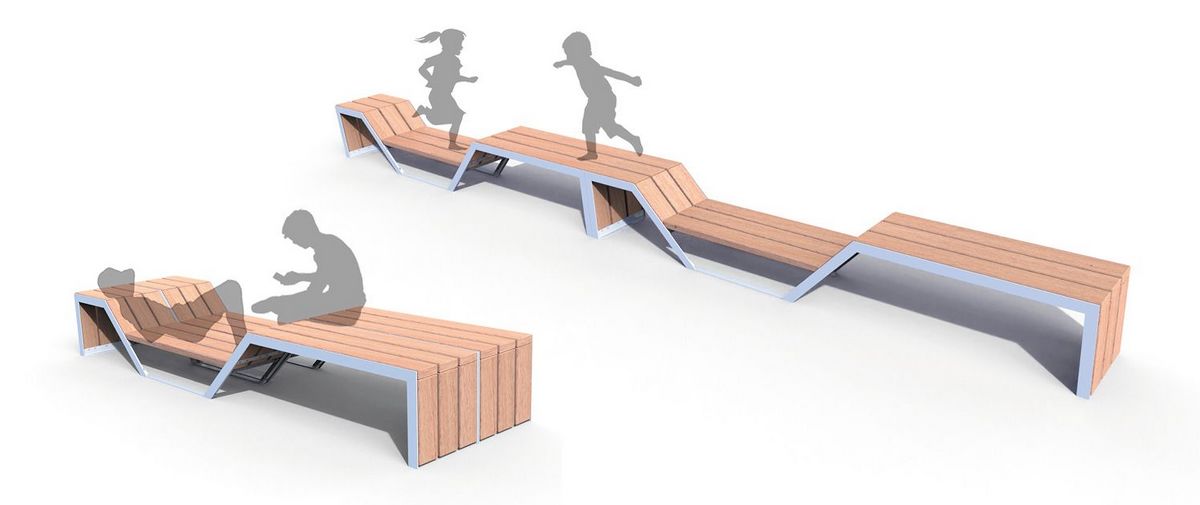 The Reel combines four key concepts: collective imagination, adaptability, simplicity and material reuse. The variety of uses suggested by its simple forms, slim and slender design and the fact that different lengths can be joined together for individual and shared use make it an active contributor to enjoyable city life, adaptable to a wide range of surroundings.

— Coline Chabiron, landscape designer
In the "experienced professional landscape designers" category, Vincent Mayot (Mayot & Toussaint agency) proposed Volubilis: a vertical cool island combining plants and misters. It is fitted with a solar LED light which sublimates the plants and indicates pedestrian pathways. A brilliant idea mirroring the trend towards solar-powered street furniture.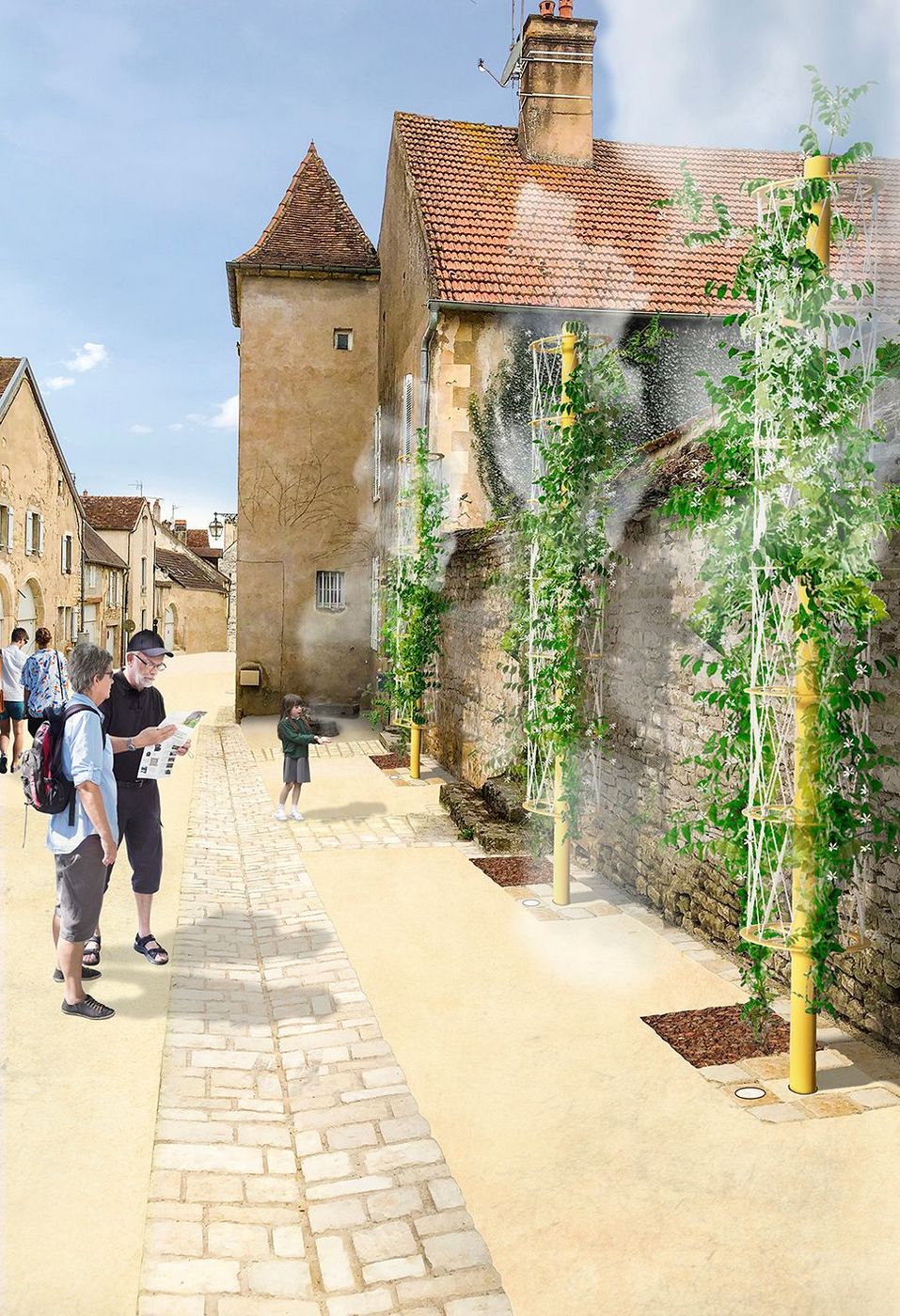 Using climbing plants on Volubilis masts makes it possible to reclaim streets, even when space is limited and networks are restricted. Lianas have many benefits as they are drought-resistant and have remarkable flowers, heady scents and shade… Volubilis masts provide light and cool, to soften the mineral nature of urban spaces.

— Vincent Mayot, landscape designer
In 2021, Greffon imagined street bench reuse
And what if tomorrow's street furniture grows from what exists already? This is the vision of Gwendoline Dos Santos, who proposes modules which can be grafted on to existing benches to make them ten times more useful! As needed, modules can include deckchairs, add-on tables, body building benches and luggage racks. The result is multifunction street furniture, which significantly reduces manufacturing costs and saves on raw materials.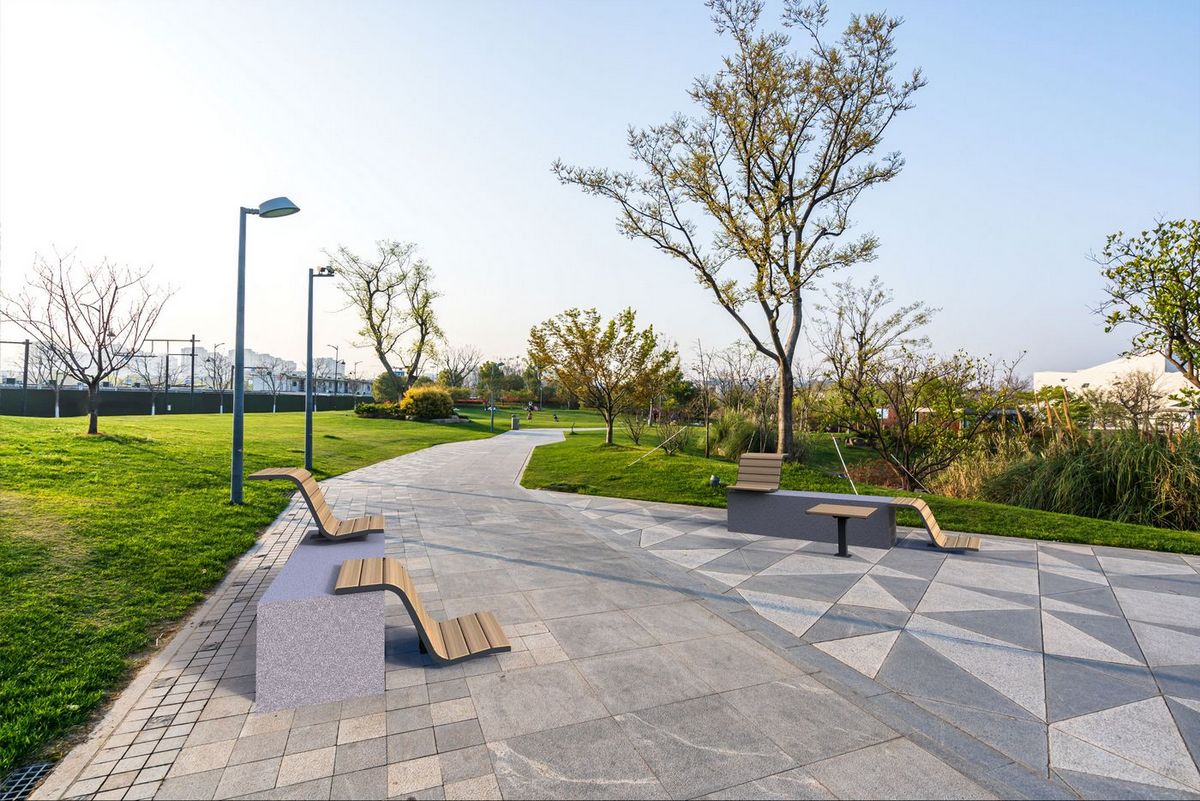 The Greffon concept resolves current issues I personally find important: 1 – reuse, 2 – material savings and 3 - adaptability

— Gwendoline Dos Santos, landscape designer
Street furniture is one way to meet the challenges of green cities, adaptation to global warming, eco-design and multiple urban space usage. Themes central to Paysalia! Are you looking for solutions? Paysalia presents the latest innovations and hosts many exhibitors specializing in innovative street furniture.
Do you want to exhibit on Paysalia ?
---
© Photos credit: Sineu Graff