Carré des Jardiniers 2023: "What is it about nature that makes us so afraid?" by Antoine de Lavalette
To answer the question, "Biodiver'Cité: How shall we live in tomorrow's towns?", Antoine de Lavalette questions our unconscious relationship with nature.

Paragraphes
Ckeditor
Antoine DE LAVALETTE, finalist of the Carré des Jardiniers competition has a beautiful project: to rediscover a forgotten cul-de-sac in which nature flourishes unchecked and recapture carefree childhood memories. To answer the question, "Biodiver'Cité: How shall we live in tomorrow's towns?" the pretender to the Master Gardener title questions our unconscious relationship with nature, which he believes is the major obstacle to confront if we are to return to a green and biodiversified town. This interview takes you behind the scenes of the Paysalia 2023 show for a glimpse of an audacious urban garden.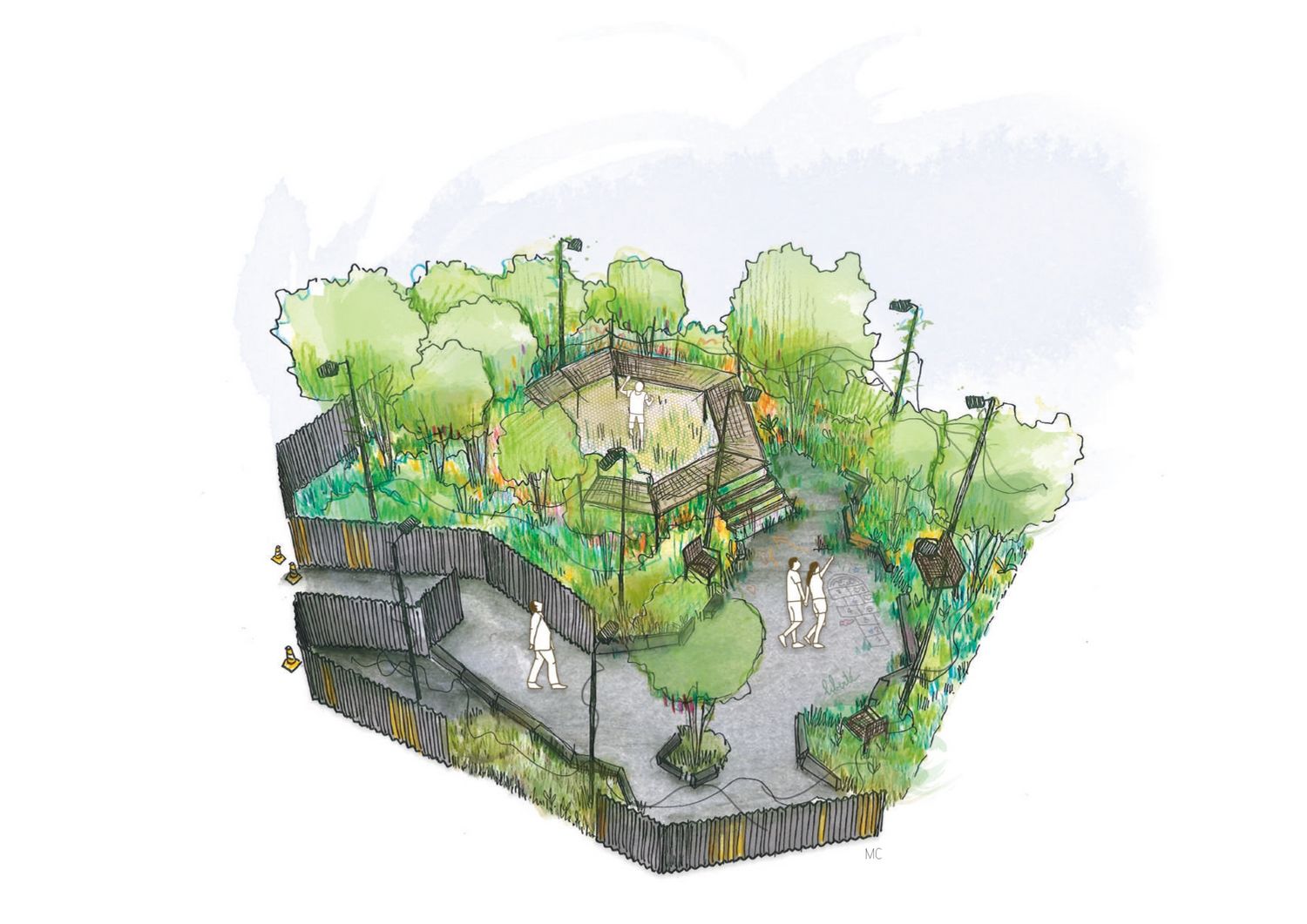 Can you tell us a bit about your background as a landscape architect?
 
Antoine de Lavalette : My father is a landscape architect and I have always helped him in our garden. It is probably the combination of a childhood of great freedom in the countryside and regular gardening chores that led me to my current profession. I kind of went along with studying law and oriental languages before deciding to become a landscape artist and gardener.
I started the National Landscaping School and after a few years working with the landscape artist Camille MULLER, I went to Toulouse to continue learning alongside my uncle and my father. I now run the family business, Nature & Création, with my cousin Florence and at present we have 13 staff members.
I spent my childhood between France and Thailand, between two types of nature, two worlds with different ways of perceiving and reflecting on things. These are definitely different seasons and rhythms that forge a relationship with Nature in each person's spirit and which depends on where you are. This is the part of yourself and others that I often begin by trying to get to know when it comes to gardens.
Ckeditor
Antoine DE LAVALETTE's Chinese portrait
Each garden is a glimpse of the landscape architect's personality.
If I were a word, I would be... "outwardly calm".
If I were a sound, I would be... "The sound of the wind in the trees just before a downpour".
If I were an emotion, I would be... "light-heartedness".
If I were a type of music, I would be... "a long desultory soundtrack".
If I were a dish, I would be... "a tofu carpaccio"
If I were an hour of the day, I would be... "that hour when nature comes alive".
If I were a superpower, I would be "able to fly"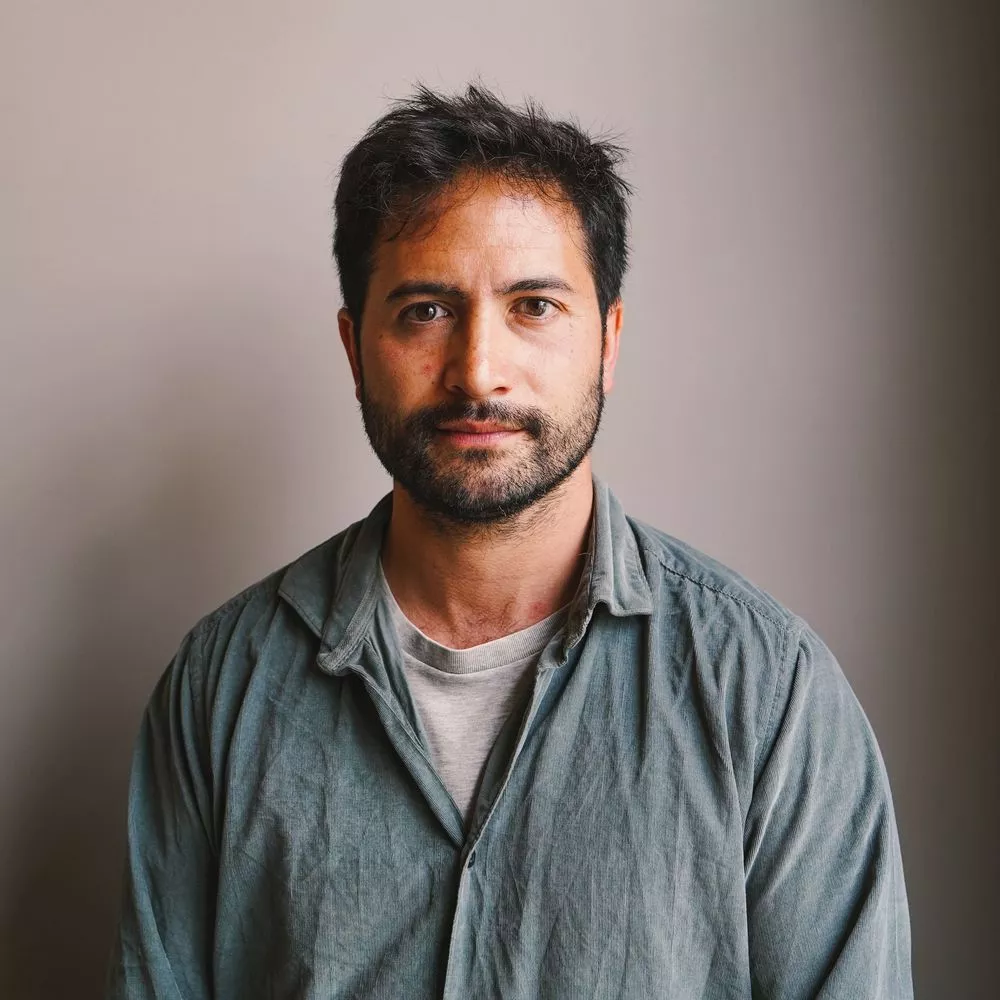 Ckeditor
How did you come up with the idea for your "L'im.pas.si.sage" urban garden"?
Antoine de Lavalette : I was expecting a more poetic subject, but finally it is a very topical subject that we will have to reflect on so, why not start right away? Instead of thinking in terms of "innovative solutions", we wanted to present a project that reflects who we are. It is up to us to tell a story and to let it unfold by making our world shine through the prism of the topic that was set. That is how "l'im.pas.si.sage" came about, an urban garden that little by little becomes a wilderness.
Although today we are more inclined to create gardens as more natural spaces, this irrational fear of the "wild" should be questioned. So, what does nature evoke that sometimes makes us so afraid?
With "L'im.pas.si.sage", you enter a lane that is a worksite where nature is allowed to take hold. It is guided rather than being restrained, to show true cohabitation between humans and plants.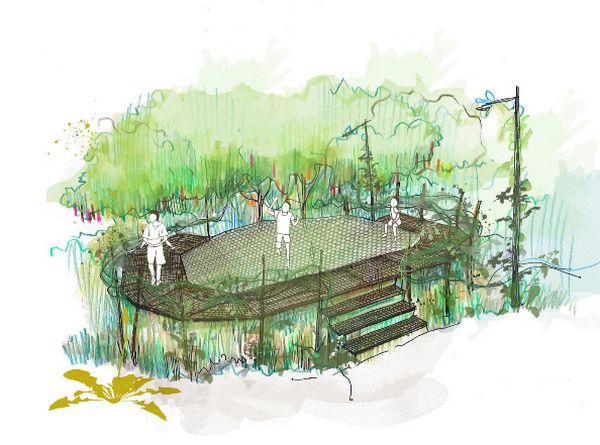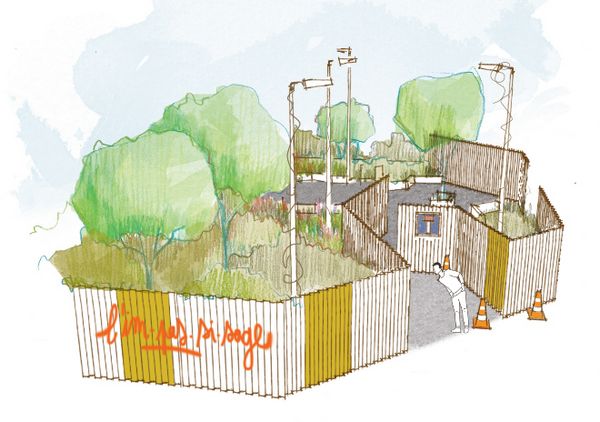 What is your approach to biodiversity?
Antoine de Lavalette : We start with plants. They are the basis of this biodiversity that we are going to talk about. It absolutely must be present in our towns. It is a piece of nature preserved in an urban environment. 
Our "im.pas.si.sage" is both a place of preservation and a message in favor of the wild. We want to show a landscape scene in town that highlights this contrast between wilderness and wisdom. It is up to us to make nature welcoming, interactive and alive. To take advantage of this biodiversity, we need to know how to slow down. Sitting down in the middle of this square helps us to enjoy a moment that will create memories.
Ckeditor
Do you find it difficult to convince your customers to biodiversify their gardens?
Ckeditor
How do you integrate current garden trends into your designs?
 
Antoine de Lavalette : There is a type of infatuation with gardens with a naturalist atmosphere. Our project is inspired by this type of plant range. Next, we recapture the interactive aspect through a fresco drawn on the ground that lends color to the asphalt and contributes to the story of our garden: a trendy way of taking back the space that is often used as a teaching medium for children. Moreover, we asked the children from the village school to help us create these patterns that evoke biodiversity and which will be represented on the floor of our garden.
 
How would you like the professionals who visit your urban garden to feel?
 
Antoine de Lavalette : I hope that visitors will feel the same emotion that is transporting us through this project. In a way, I believe it is the expression of something missing... we miss the countryside, or maybe we don't want to forget it. We want to remember and share the memories that it evokes. And it evokes so many emotions that I hope our project reaches everyone.
 
Can you introduce us to the team behind the Carré des Jardiniers competition?
 
Antoine de Lavalette : I met Adlan HERISSON on my first job with Camille MULLER. We became very close, and we always wanted to face a challenge like this one together. Marie COURONNE is a landscape architect and designer and a landscape development teacher who I met last year and with whom I share a real vision. We imagined the Carré des Jardiniers garden together.
Then there is Brice ENJALRAN who manages everything without showing any signs of stress! I have known him for 14 years and he has always been with the company. He has an incredibly practical spirit and makes sure that the project is feasible.
Finally, there is Anthony LEFÈBVRE, our apprentice. He is younger but extremely calm and has an incredible potential wrapped in humanity. A little bird tells me that his presence will be vital during the competition.
Ckeditor
To discover Antoine DE LAVALETTE's urban garden and his suggestions to bring back biodiversity to towns, see you at the Paysalia show, December 5th to 7th, 2023.