France prepares for "Flowers for Bees Week"!
05 May 2022
Landscapers should be ready for a huge demand for honey plants! Created by VAL'HOR, Flowers for Bees Week will be back this year from June 10th to 19th, 2022 - a great opportunity for nursery gardeners, plant dealers and local authorities wanting to make inhabitants more aware of the importance of biodiversity.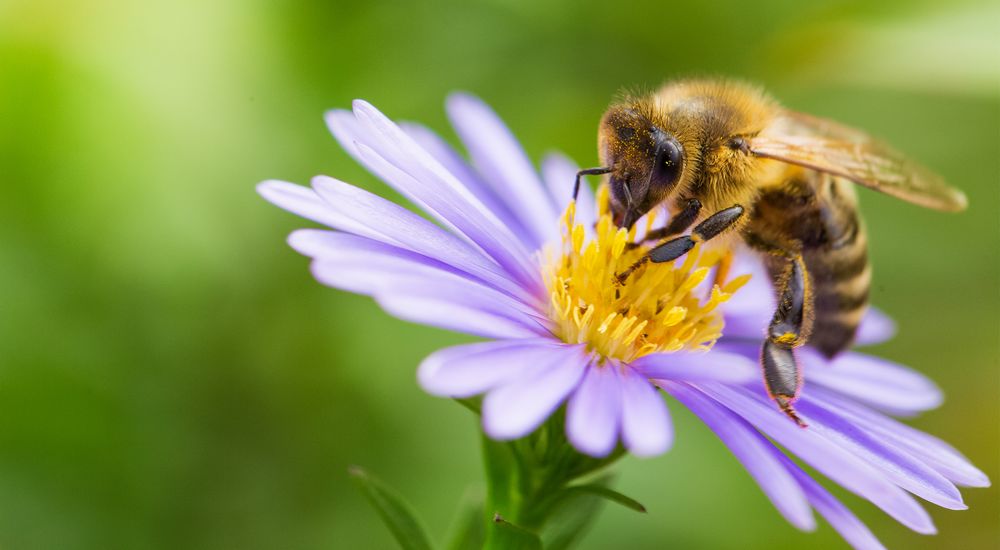 One week to highlight pollinating insects
Since 2017, VAL'HOR, in partnership with the Observatoire Français d'Apidologie (the French Apidology Observatory) has organized a public awareness campaign to fight the disappearance of pollinating insects. Landscapers and gardeners are invited to explain to their clients the key function honey plants play in environmental protection.
Retail outlets are invited to use this week to promote plants and seeds which attract bees, bumblebees, ladybirds and butterflies!
Presentation of the 2021 Flowers for Bees Week
VAL' HOR communication kits for professionals
Garden centers, florists, horticulturists, nursery gardeners and landscapers interested in this action can already order the communication kits designed by VAL' HOR. These include the following: 
the free kit - one 29.7 x 42 cm poster
the digital kit to download from the VAL' HOR members Pro Space
the paying kit (€10), which contains everything needed to highlight the event in a retail outlet:

3 40 x 60 cm posters
2 29.7 x 42 cm posters
100 leaflets about bees and plants
100 leaflets for the general public
1 "how-to" card
1 24-page brochure listing honey plants
50 birch cutting planting pots.
To ensure maximum visibility by the general public, VAL' HOR will prepare a multimedia (press and influencers) campaign as well as a dedicated hashtag #FlowersForBeesOfficial for the social networks.
A great opportunity to boost sector sales
This campaign is a great opportunity to make extra sales. By making the general public more aware of the fundamental parts played by honey plants for biodiversity, it is more than ready to buy plants and seeds.
French professionals will need to buy additional seedlings well in advance and display them on gondola ends, highlighted with the PoS material supplied or near the checkouts. Landscapers and gardeners should also use their own social networks to focus on this special week!
Local authorities can also benefit from the buzz
Some cities are already committed to protecting the environment and rethinking their urban model. Others find it difficult to understand the challenges of this vegetable transition. Flowers for Bees Week is also an opportunity to explain the crucial need for biodiversity and obtain agreement from locals for vegetalization projects.
Shifting to pesticide-free maintenance plus the creation of urban gardens and landscaping to attract pollinating insects and diversifying plant species in parks is all connected! This campaign offers an opportunity to raise awareness on these subjects.
In France over 3,600 professionals have already signed up for Flowers for Bees Week enabling work to start on biodiversity but also the promotion of landscaping companies. Inspiring!
Say "YES" to bees with honey plants
---
© Photo credit: Michael Tewes / Adobe Stock