The theme for the Carré des Jardiniers 2019 garden contest: The Village Place
27 November 2018
For the Carré des Jardiniers garden contest in 2019 reserved for professional gardeners, the topic of the "Village Place" will honor all the public and above all social spaces which, for millennia, connect us to each other and encourage us to remake the world… It is landscape designers who are responsible for crafting these unique majestic, rustic, modern or intimate public and landscape planning!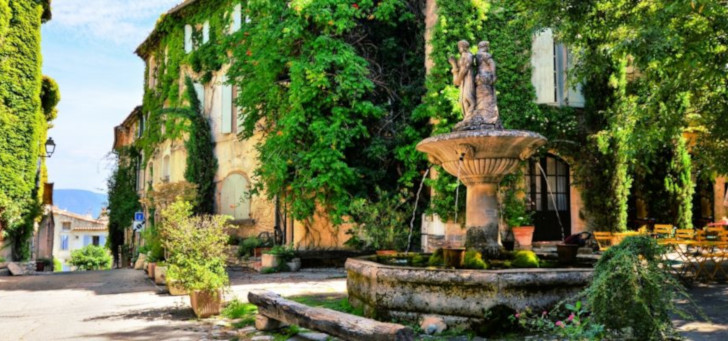 ​
What does the term "village place" evoke?
It is difficult to define this public landscape planning which comes in many shapes and forms! The village square leaves free rein to the imagination and meets a fundamental need. And this is precisely why this topic was selected for the next Carré des Jardiniers garden contest. The Project for Public Spaces organization dedicated to the valorization of human interactions through public landscape planning defines 4 essential criteria needed to constitute a successful village place:
Activity: village squares must have solid arguments to motivate people to go there… and return - an adventure playground, a giant chess-board, a swimming pool in a private garden or a public barbecue. There are a host of ways to attract visitors.
Comfort: village squares must be safe, clean and encourage visitors to take a break. There must be several places to sit down - an essential condition – and even lie down to daydream in the sun.
Accessibility: village squares must be accessible to all, highly visible and easy for the handicapped. They should have physical and visual connections with their immediate surroundings.
User-friendly: more important still, village squares should promote the feeling of membership of a community and encourage togetherness. This is probably the most complex condition to fulfill!
The solutions to meet all these conditions are as wide-ranging as human imagination. The Carré des Jardiniers garden contest prize-winners will have free rein to express theirs and propose their own visions of an ideal village square!
Village places have always been part of our daily lives
The village place in the public sphere
Throughout the history of Humanity, village squares have had a fundamental importance. In Antiquity, the Greeks had the agora and the Romans the forum. These public spaces, generally located in city centers, hosted markets, ceremonies, social life and public political discussions. Meeting places were held in very high regard, so much so that the philosopher Aristotle qualified civilizations without agoras as "barbarians." In the Middle Ages, one of the darkest periods of Western Europe history, public justice was dispensed on village squares. And let us not forget the town crier, this ancient trade making a comeback – there are 144 professional criers in the United Kingdom who officiated and still officiate there! Today, village squares are important for the quality of life and places where people meet to chat. And sometimes even to fight – remember the occupation of Tahrir Square in Egypt and even more recently the French Nuit Debout movement. There is a real need to repossess village places, to develop and reinvent these very special public landscape planning. That this movement is growing can be seen in the rapid growth of "pedestrian only" areas in downtown areas. Thanks to plants, modern village squares are havens of freshness, clean air and wellbeing where everyone can seek themselves – and others – for a fleeting moment or a day away from it all.
Green city: the results of Lyon's Parc Zénith Health Impact Assessment
The village place in the private sphere
If in our thoughts village squares are public, they sometimes become intimate meeting places for the celebration of life's big and small events like weddings, garden-parties, birthdays and housewarming parties… Private gardens can become village squares and contribute to a true art of living. More than simply decorative or somewhere to stroll – they are living spaces into which we invite family, friends and neighbors and into which we transpose our own ideas of what constitutes a "Village Place."
Discover the Carré des Jardiniers 2017 garden contest finalists
Do "Village Places" inspire you? You can register as of now for the Carré des Jardiniers 2019 garden contest to be held at the next Paysalia in Lyon, France!
---
© Photo credit: Jenifoto / stock.adobe.com