Is Bioluminescence the future of public lighting?
11 September 2018
Did you know that urban lighting accounts for 16% of total public authority energy consumption and 41% of their electricity bills (1)? A problem for both their budgets and the environment to which bioluminescence, a remarkable biological phenomenon often studied but little copied, could be the solution.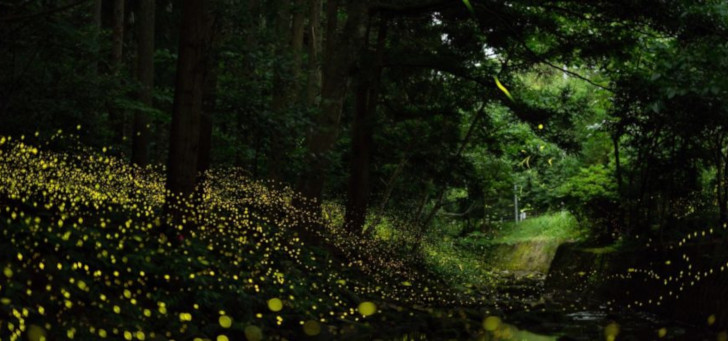 ​
What is Bioluminescence?
Bioluminescence is light produced by a biochemical reaction on a living organism. Everyone has seen glow-worms and fireflies, but the phenomenon is also observed in 90% of species living in the abyssal depths, some organisms living in caves and a host of bacteria (2). Unlike phosphorescence, the light produced is not stocked and restored after nightfall.
Bioluminescence and public lighting
Although biological lighting is in its infancy, it is a particularly promising solution for public authorities and future sustainable urban planning projects as it has host of advantages:
It is an inexhaustible resource. The bacteria used can be cultivated infinitely! Of course, they have to be changed regularly, but the resulting biomass can be recycled as renewable energy.
The light emitted is not harsh. Also called "cold" light, bioluminescence can fight visual pollution which affects 80% of the population.
It cuts costs. The use of these bacteria, which only consume sugar, would make it possible to reduce energy-related costs and do away with electrical distribution networks which are expensive to produce, maintain and recycle. New lighting technologies would save 140 billion dollars worldwide (1).
It reduces mankind's ecological footprint. As a result of the foregoing, bioluminescence would make it possible to use fewer resources, emit less CO₂ into the atmosphere and protect animal and vegetable ecosystems weakened by traditional street lights.
Bioluminescence would thus be an appropriate response to our cities' commitment to sustainable urban planning but would not do away with conventional urban lighting completely because of its limited lighting capacity.

It is on the other hand possible to use bioluminescence in store windows and for neon signs, OOH advertising billboards, signs, street furniture and other ecological urban projects. And of course the blue light produced by bioluminescence adds a pretty poetic key which landscape designers could use to illuminate green spaces so the public sees them completely differently after dusk…
Some of the main bioluminescence projects
For several years, the French start-up Glowee has been the benchmark reference in this field. The company already proposes transitory illumination for events and collaborates with landscape designers and architects in major ecological urbanism projects, the first of which will be completed by the end of 2018. Other projects, discontinued but nevertheless milestones have emerged such as Glowing Plant, which aimed to genetically modify plants to light up at night.
6 start-ups to track as they build green cities for tomorrow's world
As all street lights are on average 20 and 30 years old, public authorities are faced with a huge challenge. Together with LED lighting, bioluminescence is a lighting solution which could change our horizons. When will we see the first bioluminescent green buildings and fountains?
---
(1) AFE Éclairage: L'éclairage en chiffres
(2) Palais Découverte: La bioluminescence, une lumineuse invention de la nature (pdf)
Photo credit: © 歌うカメラマン / stock.adobe.com
Icon: Icons8