6 reasons why landscaping professionals go to Paysalia
20 October 2021
The most popular event with landscaping professionals, Paysalia is back from December 5 to December 7, 2023. Three days which put a new buzz into the sector and the biggest pro fair in France. But why do all your colleagues rush to Lyon, France, every two years? Here are the six main reasons!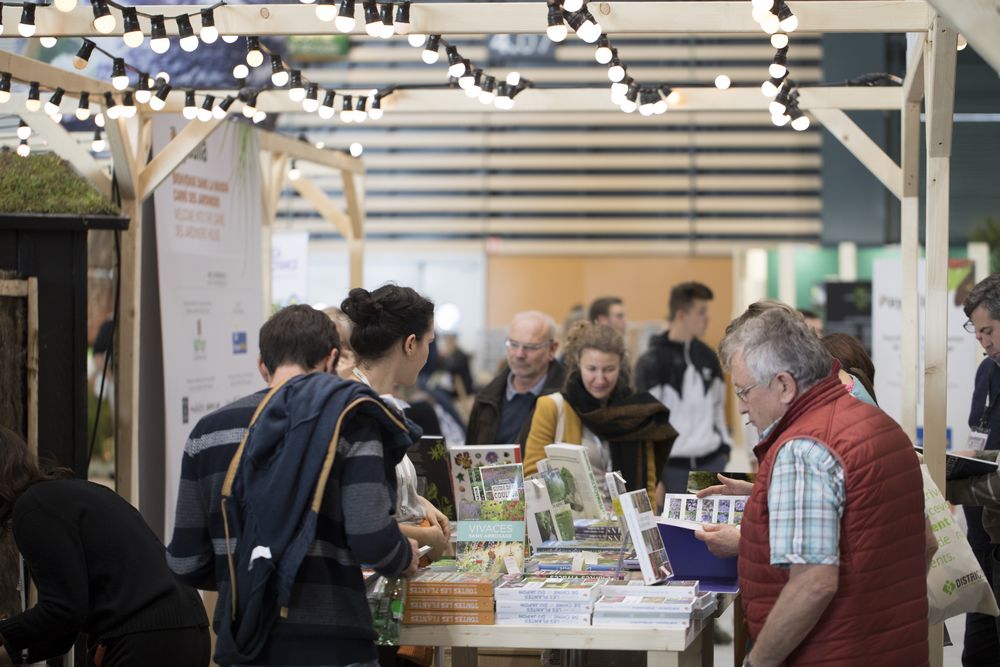 Paysalia 2019 © Alexandre Moulard

1. All the latest landscaping innovations in one place
In 2021, Paysalia hosted 1,481 companies and brands from France and the rest of the world. The Paysalia Innovations area featured all the best innovations in the sector. In a three-day visit to Paysalia, among the hundreds of exhibitors of materials, equipment, designs, services and everything else you can discover the most diversified and innovative offer on the market. A unique opportunity to get state of the art in your business quickly!
2. Be among the first to detect new trends 
Like nature, the landscaping sector is in perpetual movement. Trends come and go - and some will probably leave their mark on the 21st century, for example the protection of biodiversity and greening buildings. You need to understand how to adapt to these new markets and learn new areas of expertise. This is why to visit Paysalia 2023 is a "must", because you get a complete program of conferences, plus many thematic villages!
3. Meet other professionals easily
At Paysalia, everyone networks in their own way. Some use the show to keep up with their suppliers, others to search for new partners. Some discuss their problems with colleagues and experts sitting at tables on stands with some refreshments and others like to meet new people over drinks at the late night opening evening party. To help you optimize your contacts, Paysalia 2023 has a Web platform and a smartphone application – great networking tools to use before, during and after the Show!
Learn more about the Paysalia platform
4. Learn about all the new challenges in landscaping
In just three days, learn all the new challenges facing your business and the sector in general and find out how to develop solutions to boost your sales. After attending our conferences and visiting our theme villages, you will go back to your office with all the knowledge and solutions you need to make your future successful – proving that your trip to Paysalia was a profitable investment!
5. Develop human resources and careers
Between recruitment difficulties and the need to train your existing personnel in new technologies, jobs and training are major problems in every aspect of landscaping. To meet these challenges, Paysalia 2023 has set up the Jobs & Training Village to provide you with "hands-on", personalized advice tailored to your needs. Job seekers should check out the Jobs Wall on which landscaping companies post their vacancies!
6. Make the most of the unique synergy between plants and natural stone
A new event appeared alongside Paysalia in 2017: Rocalia, the only natural stone trade show in France. Pooling landscaping and natural stone know-how generates a unique synergy which transcends the best in plants and minerals! This sustainable, ecological design tandem interests professional landscapers, architects and public authorities wanting to breathe new life into their projects. You only need one badge to get into both shows!  
For all these reasons, like all your landscaping colleagues, you should register for the shows now. Don't delay, log in today!