4 inspirational initiatives in Lyon combining urban sport and landscapes
09 May 2019
There is nothing better for keeping in shape than a little exercise starting from home! But convincing downtown residents to work out is not easy! The Métropole de Lyon, the second biggest urban area in France, has devised several solutions to this problem, in order to valorize local landscaping and heritage, while encouraging urban sport. Something all public authorities can do!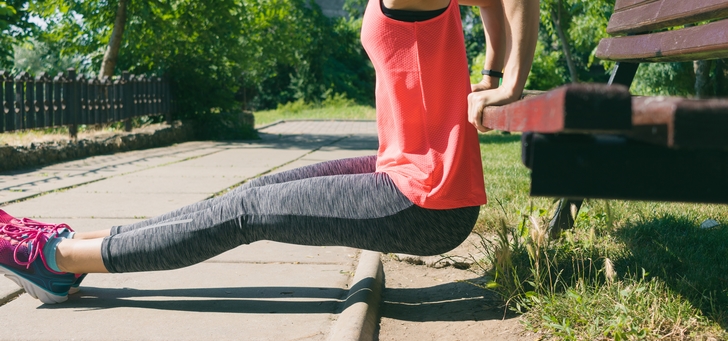 ​
Read also: How to develop urban sport by adapting the city landscape
Walking and hiking paths
Greater Lyon has an astonishing geography – and a wide variety of landscapes. To promote these surroundings at the gateway to the city, the city has prepared a series of guides brimful of ideas for outings. Most can be reached by public transport.
These informative guides highlight the area's heritage and landscapes – the idea is to incite residents to exercise while they learn more about local curiosities!
The enforme@lyon application
Enforme@lyon was created by the Lyon Sports Service to improve public health by making urban sport accessible to everyone. This application, available on Android and iOS, aims to transform the city into a vast sports ground. 
The circuits are adapted to every level, including people with reduced mobility. They use street furniture for bodybuilding, monitor individual performances, propose exercises of muscular reinforcement with a follow-up of the performances and a commentary on the heritage sites activated by geo-tracking. Free-of-charge activities and urban sporting challenges are regularly proposed to the community of users.
The CAUE Circuits 
A dozen visit circuits combining walks and heritage exploration strolls was published by the Rhone Métropole Council of Architecture, Town Planning and the Environment. These folders, downloadable free, highlight the city's remarkable buildings as well as the landscapes and views afforded by the parks, gardens and squares.
Each circuit is dedicated to one specific neighborhood and its historical interest as seen through its emblematic heritage. A great way to discover the city in a new light while taking a little exercise!
Lyon invites you to discover its wealth of landscapes and architectural heritage
Urban sport facilities and amenities 
Last but not least, there are fitness and street workout units everywhere! The city's fitness zones, parallel bars, abdominal benches and pull-up bars mean that locals need no help to do open air sports.
Lyon features a dozen or so sports zones of this type. The street workout unit on the Rhône riverbank is particularly popular, especially with clubs! A Google map lists all these facilities.
All are free to use to encourage locals to practice an urban sport. Are you a public authority looking to improve the health of your local residents? The Paysalia show is an ideal place to discover what can be done! A special day will focus on sport. See our program for additional information.
---
© Photo credit: progressman / stock.adobe.com