Five 3D landscape design softwares to create mindblowing gardens
01 August 2022
AutoCAD software used to be the most popular computer-aided design tool for architects and landscape designers but things have changed. Are you looking for a professional 3D landscaping software which not only design layouts but also help you convince prospects more easily? Here are several shown at Paysalia trade show !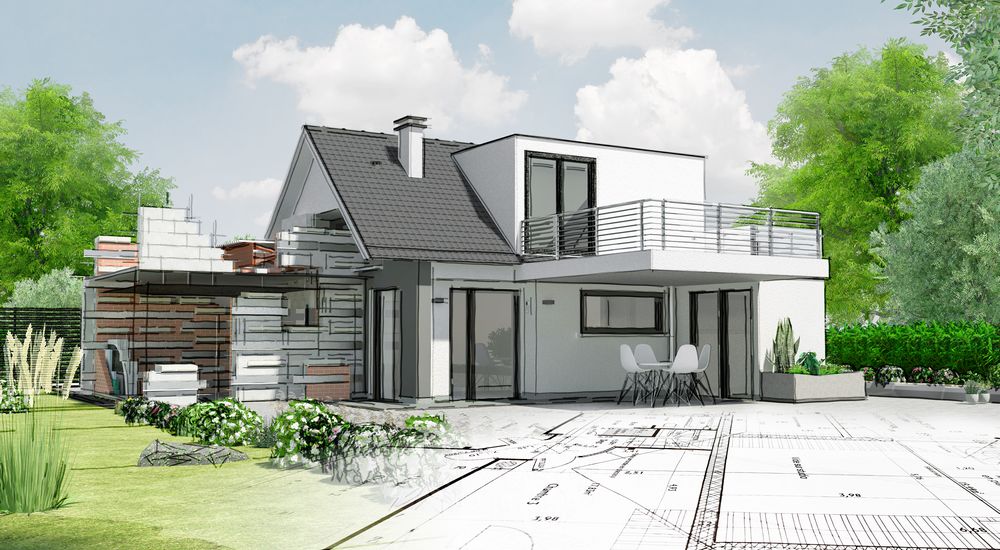 How to choose the best 3D landscape software for you?
Lumion Pro, dedicated to town planning and architecture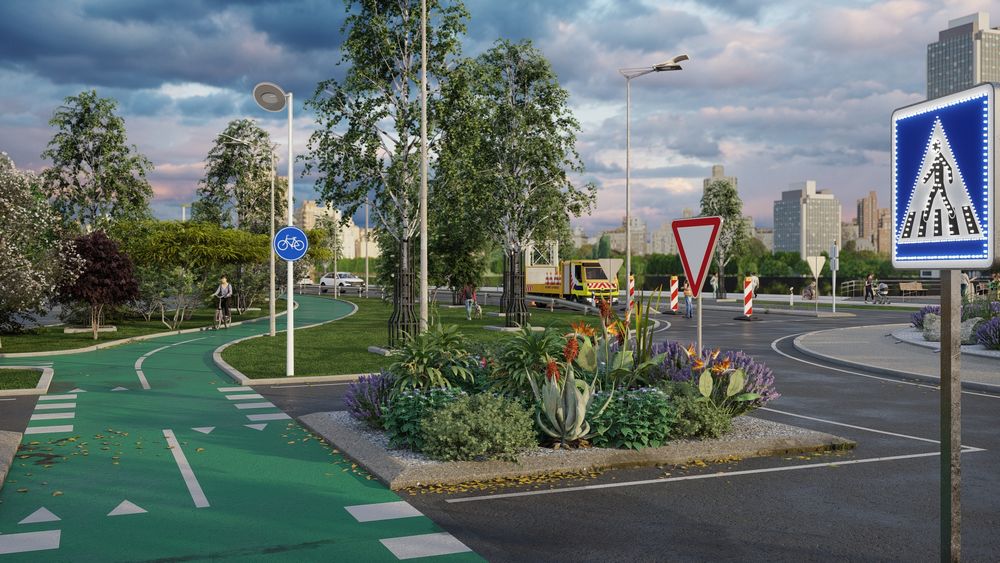 © Lumion Pro
Used by landscape designers, architects and public authorities, Lumion Pro manages all the different phases of construction projects. It is also renowned for the quality and the diversity of the plants available in its customizable library of 6,900 objects and 354 characters in 3D which can be enriched by uploads. The main benefits include:
floating perpetual software license shared by multiple users
host of effects for hyperrealist images including skies, downfalls and the ability to simulate the reflection of objects
easy sharing with the project client via Lumion Viewer
compatible with most landscape design softwares
very simple creation of images, videos, 360° panoramas and virtual visits.
JardiUp3D, a simple and intuitive solution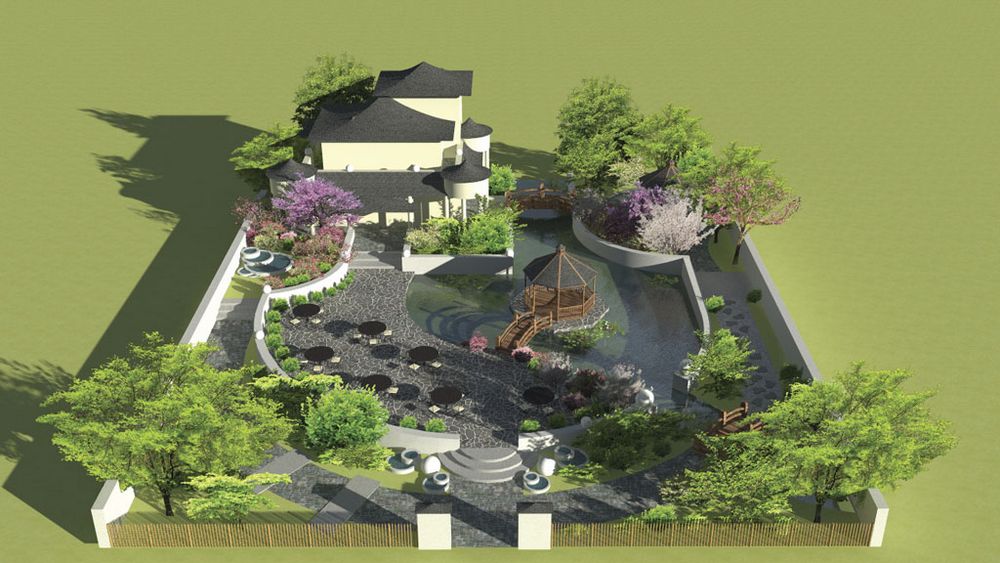 © JardiUp3D
Developed by JardiSoft which edits a set of software packages for landscapers, JardiUp3D is a SketchUp Pro add-on which is currently AutoCAD's biggest competitor. Entirely dedicated to landscape designers and professionals, it is easy to understand and use and makes it possible to create high-performance 3D views and generate animated scenarios. Here are some of its features:
10,000 plants, furniture and textures in its rich library
easy switching between 2D and 3D with JardiCad
day/night mode
creation based on a blank sheet of paper, a site plan or a CAD software
add-on module for an even more realistic finish
The Suite Nova software makes 2D to 3D switching easy

© Suite Nova
What makes Alseve's Suite Nova so useful is its ability to design any project and landscape in 2D and convert it to 3D with one click via a single interface. As soon as any data item is modified, the change is automatically applied in two dimensions. A great timesaver! Understanding the 3D software and using it is simple and intuitive and the plans can draw on a huge library of over 10,000 plants, 4,000 textures, 5,500 accessories, etc. Particularly useful features are:
photomontage, interactive browsing and Archifiltre module for a realistic result
list of the attributes, captions for the plants and dimensions
fast modeling of the ground with contouring tools 
optional Swimming pools and Spas module
virtual visit possible with an Oculus Rift headset 
Here is how to use virtual reality in landscaping
All the power of SketchUp Pro in the landscape version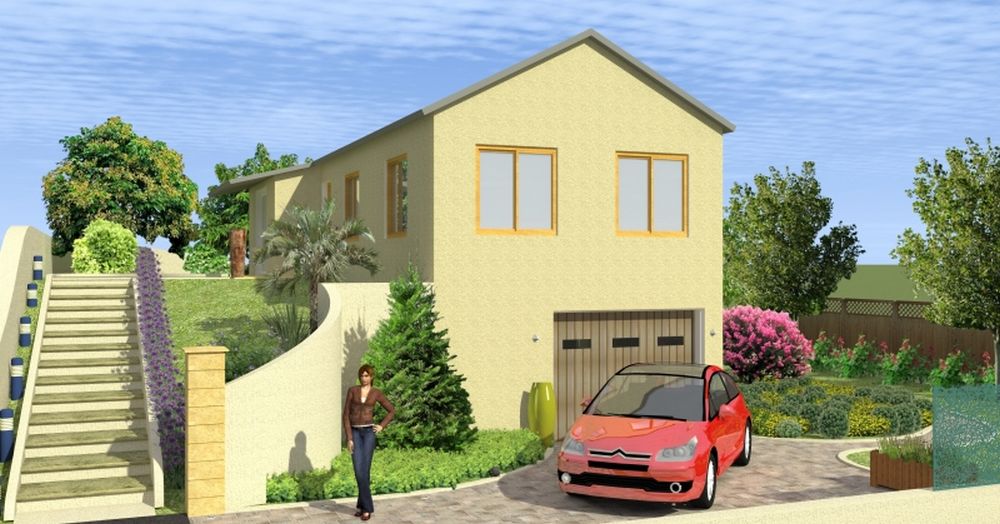 © SketchUp Pro Paysage
The famous SketchUp Pro 3D simple-to-use design software imagined in 2000 and developed by Trimble since 2012 with simple tools has attracted a huge fan club. To give even more opportunities to landscaping professionals, ATI 3D has developed SketchUp Pro Paysage which features new tools and libraries, including 4,000 textures and suppliers' textures to add to the SketchUp Pro world library. A 3D landscaping software which in particular offers:
all-in-one subscription to SketchUp Pro and SketchUp Pro Paysage
libraries of components (pots, garden shelters, lighting systems, etc.) and dynamic components (gates, joineries, frames, etc.)
metric and quantitative computational tools, ground models, point clusters, staircases
Render[In] or TwinMotion graphics renderers
remote maintenance
BatiTrade Configurator reinvents joinery products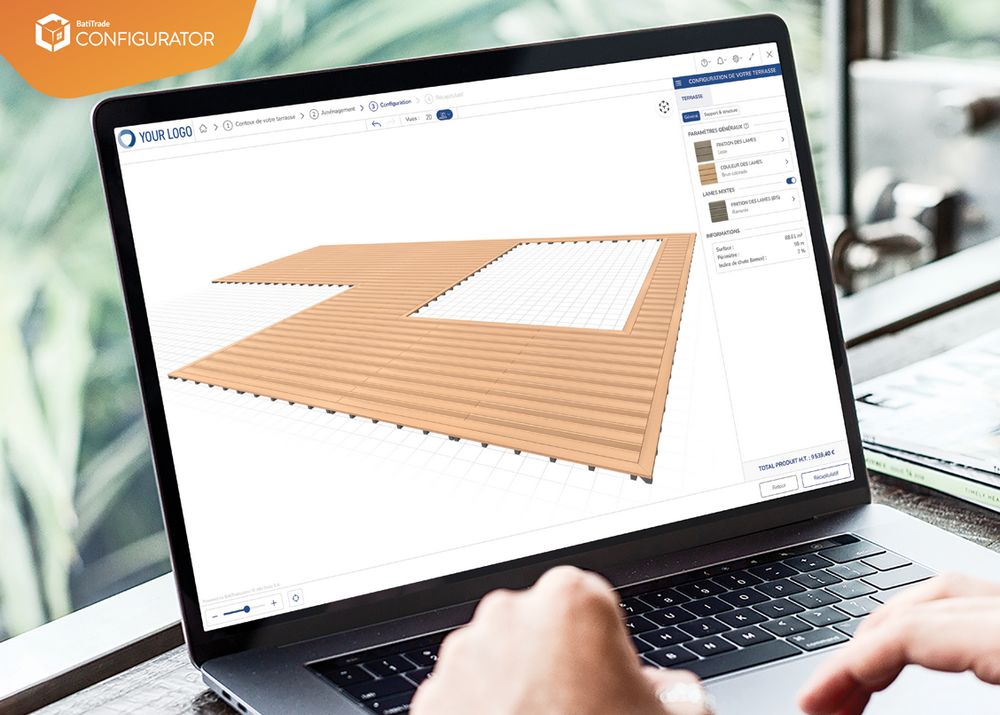 © BatiTrade Configurator
An effective solution to design joinery products for indoor and outdoor works! Published by AlloTools, BatiTrade Configurator design software makes it possible to create pergolas, garden shelters, fences and decking simply and easily. Coupled to BatiTrade Experience, the package makes it possible to take prospects on a tour of their project in virtual or augmented reality and help them take the decision to buy. Other advantages include:
project costings in real time
inclusion of manufacturing limitations in real time and 2D/3D
multimedia compatibility, multichannel, optimized for use on desktops and tablets
automatic search and storage of land registry details
application add-ons and upgrades. 
3D landscape design softwares provide professionals with good alternatives to AutoCAD with new possibilities to understand their projects and sell them to their customers better. In addition to a tool to bring your landscape ideas to life in 3D, why not digitalize your business even further? These are the best digital tools to help you with your daily office management.
---
© Photo credit: Chlorophylle / Adobe Stock