Carré des Jardiniers 2023: "As landscape architects, we should break the mold", by Simon Freitag
Simon Freitag, finalist in the Carré des Jardiniers competition, smashes the mold to answer the question "Biodiver'Cité: How shall we live in tomorrow's towns?".

Paragraphes
Ckeditor
What if we took the time to cultivate our grain of madness? Now that's a great project for an urban green space, like a luxuriant island of sensory stimuli in the heart of a concrete jungle. Simon Freitag, finalist in the Carré des Jardiniers competition, smashes the mold to answer the question "Biodiver'Cité: How shall we live in tomorrow's towns?". Will he be the 2023 Master Gardener? While we wait to hear the jury's decision, this interview takes us behind the scenes of his urban garden.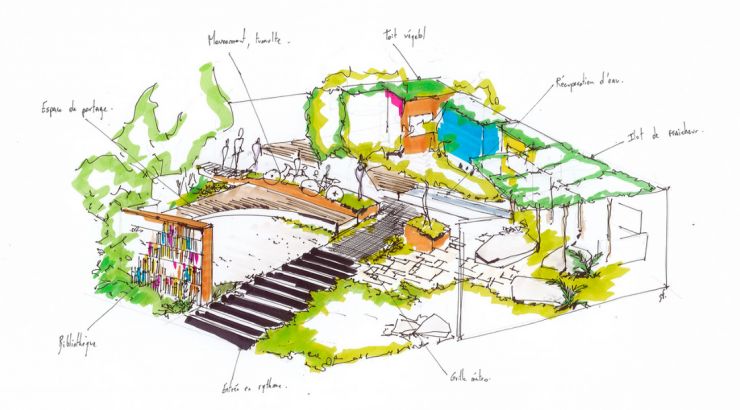 Can you tell us a bit about your background as a landscape architect?
Simon Freitag : When my parents built their house, I offered to help with the garden. I liked it so much that I told them I wanted to be a gardener, but they weren't very keen on the idea. At that time, I was having a difficult time at school and I hadn't achieved the level to go on to regular 11th grade. I ended up doing a vocational high school diploma, then an advanced vocational training certificate (BTS) followed by a BA in Management and Control of Development Sites in Épinal.
 
Finally, it was as I was doing my studies that I found my calling, and I decided to create my landscaping business immediately and to break the mold in quite a rural environment.
Ckeditor
Simon Freitag's Chinese portrait
Each garden is a glimpse of the landscape architect's personality.
If I were a word, I would be... "simple".
If I were a sound, I would be... "piano keys".
If I were an emotion, I would be... "passion".
If I were a type of music, I would be... "lounge music".
If I were a dish, I would be... "linguini with salmon"
If I were an hour of the day, I would be... "5 am".
If I were a superpower, I would be "able to travel through time"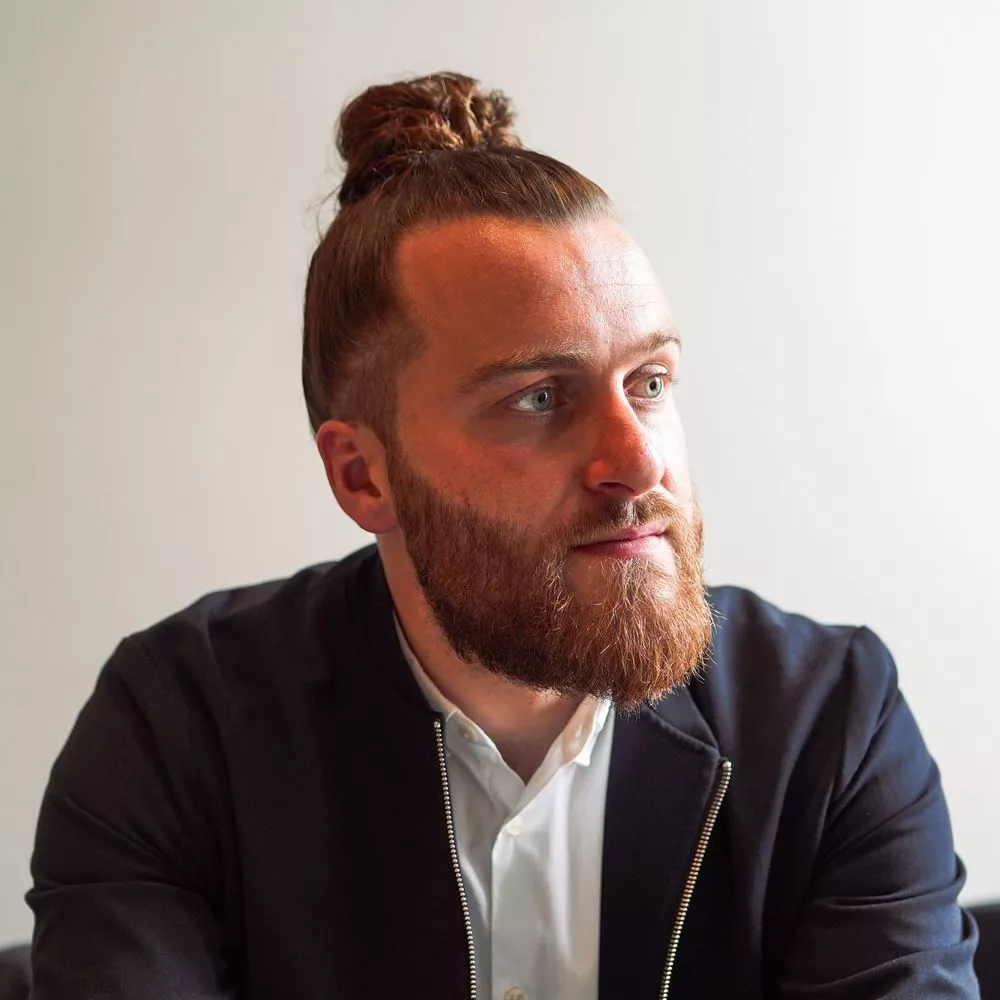 Ckeditor
How did you come up with the idea for your "City of the future" urban garden?
Simon Freitag : When I have to go to Paris, I love to go to the first café I find and watch the bustle of the passersby, a pace that is often much too fast for my taste. Taking your time is important, and because I love music, I wanted to create an urban green space where everyone enters in their own time, by a flagstone path at a piano pace. A verdant space where you simply take your time.
 
What is your approach to biodiversity?
Simon Freitag : For some years now people have been talking about biodiversity as if it were the latest fashion. We hurry to find quick solutions without thinking and grab hold of the idea to get the benefits, and this is not always favorable to nature. And yet, biodiversity is essential for our well-being. I want to encourage people to ask the right questions and to educate themselves in our library, to learn the mistakes of the past and build the future.
I designed this garden with simple raw materials. No need to get supplies from other countries! There are trees and big rocks to create cool islands, and I include a lot of phytoremediation and phyto-purification in my approach. So, it has aspects of water management, a green roof, etc.
Ckeditor
Do you find it difficult to convince your customers to biodiversify their gardens?
Ckeditor
How do you integrate current garden trends into your designs?
Simon Freitag : The trends are mostly represented by the materials: raw materials that can be transformed in many ways. I also work on foliage density, the shape. There is a whole research related to that! I try to find a good combination of materials without making the garden into a showroom.
The garden is based on the senses. Of course, there is vision stimulated by colorful blocks, but there are also the smells of a bed of flowers emanating from a gate similar to a metro entrance. The sense of touch, with specific attention to the different methods of stone cutting. The sound of steps on gravel...
Finally, I offer an urban green space that is a bit extravagant, with seemingly out-of-place mannequins on a plant holder but which symbolize movement, Corten steel lathwork with writings, etc.
 
How would you like the professionals who visit your urban garden to feel?
Simon Freitag : I want to solicit curiosity. I would like visitors to wonder about the materials, the decoration and for them to want to discover all the little hidden details here and there. I also want people to be amazed, because as a landscape architect you must be a resource for new ideas and you must break the mold! 
 
Can you introduce us to the team behind the Carré des Jardiniers competition?
Simon Freitag : I work with Alexandre who manages the technical installation and how to set up the garden. There is also Jean-François, a former data processor who reconverted and who now takes care of everything related to natural stone. And then there is Yann, a childhood friend who manages the woodwork, and Ziggy, who also reconverted to landscaping after a vocational high school diploma in nautical maintenance, and who is in charge of plants. Finally, there is me, I take care of the finishing touches, the little details that make a difference.
Ckeditor
Does Simon Freitag's urban green space pique your curiosity? Come and see for yourself at the Paysalia 2023 show, December 5th to 7th, wander around his full-scale garden.