Paysalia 2023: landscaping companies can already book their stands
07 February 2023
Do you want to meet new customers? Do you want to present your latest products to every kind of landscaping professionals? Do you want to discover the trends that will impact your business in the coming months? By exhibiting your solutions at Paysalia 2023, you will get all that – and even more! Get ready for the next trade show from December 5th to December 7th, 2023!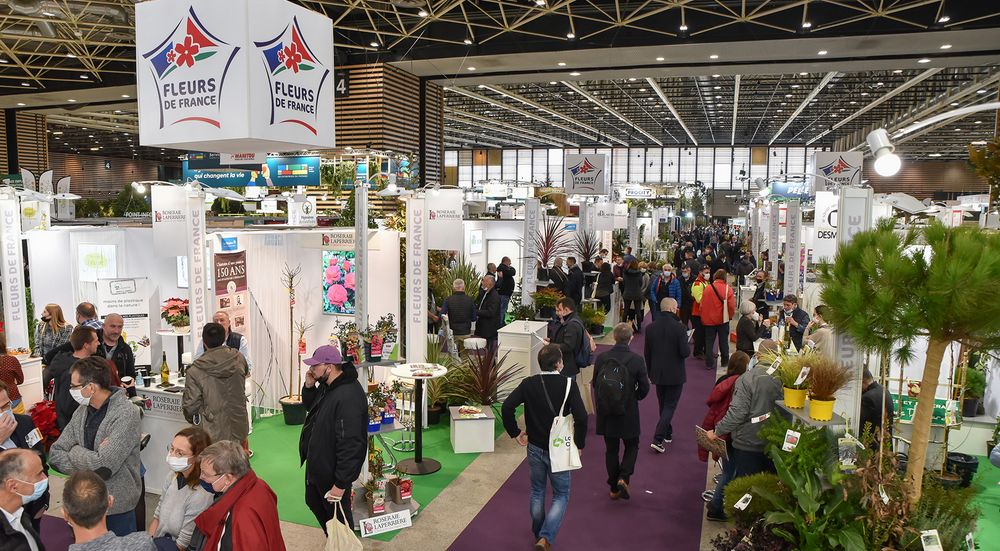 © Nicolas Rodet - Paysalia 2021
Make the most of a landscape trade show unique in Europe
Paysalia is the leading landscape trade show in France, a "must" for national landscaping professionals and visitors from all over Europe. In 2021, it hosted 28,889 visitors attracted for a wide range of reasons by the 1,481 exhibitors and brands.
Make the most of the very enjoyable atmosphere where business and pleasure go hand in hand and ensure you reach your sales targets:
Meet new prospects
Keep in touch with customers
Present your latest products and services
Develop new partnerships
Check out the trends likely to change your sector.
There are a host of reasons for exhibiting your solutions at Paysalia but they all converge to the same idea: coming together to draw tomorrow's world.
All solutions are on show at Paysalia: make sure yours is there too!
For every edition of Paysalia, numerous landscaping entrepreneurs and producers, distributors, specifiers and public authorities come to find solutions for their projects, in fields as varied as: 
Design
Services
Plant production/Nursery gardener
Maintenance and treatment
Materials
Material and supplies
Equipment
Water, watering
Soils
Environment
Golfs courses / Sport grounds
Swimming Pools and Spas
Do you work in these sectors? If so, book your stand now to make to most of high quality visitors, further extended by the synergy between Paysalia and the natural stone trade show Rocalia, held at the same time.
6 good reasons to show your products at Paysalia
Party plan: combine Paysalia with Lyon's Festival of Lights
Lyons urban nightscapes are truly outstanding. On December 8th, travelers flock from all over the world to discover the artistry of the famous Fête des Lumières.
Why not prolong your visit by a day (or two!) after Paysalia to enjoy the festivities? As accommodation is limited, we suggest you book now! 

With "Plantons pour l'Avenir" (Planting for the Future), your participation in Paysalia contributes to reforestation
We are very happy to announce this innovation in 2023: Paysalia is now a partner of the "Planting for the Future" fund. Sponsored by 480 companies, this fund assists several hundreds of reforestation projects in France with 2.6 million trees planted since 2014. The protection and sustainable management of the environment is one of the fundamentals of Paysalia, so our participation is absolutely natural! 
Paysalia plants a tree for each exhibitor registered. Why not make a donation and contribute to reforestation yourself? The "Planting for the Future" stand will be next to the Paysalia stand at the trade show.
Do you want to exhibit your products and services at Paysalia 2023? Complete the stand request form now and come to the trade show all landscapers look forward too.