Discover 24 astonishing landscaping facts with our advent calendar!
01 December 2018
As 2018 draws to a close, the Paysalia advent calendar dedicated to professional landscapers gives you a key landscape industry statistic or an astonishing landscaping fact about this sector every day. Get ready to open the first box!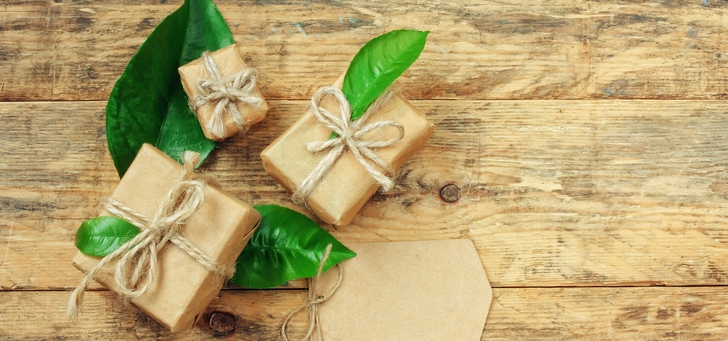 ​
Check out the landscape designer advent calendar!
If you haven't been able to follow our 2018 advent calendar day by day, here is a great opportunity to discover all the landscape industry statistics and facts you may have missed!
Fountain of Youth
A 10% increase in green spaces would add 5 years of life expectancy for all!
Inspiring Environments
People working in surroundings with plants gain 13% in wellbeing and 8% in productivity.
Natural depollution
A big tree can retain up to 5.4 metric tons of CO₂, i.e. the pollution from an A320 Airbus on 600km flight!
Plants create peace and quiet
When trees or green spaces are near dwellings, domestic violence drops by 25% - and there are fewer tags and less vandalism.
Tourists love green spaces
In Paris, 10% of foreign tourists consider that the city's parks and gardens are the capital's main attraction.
National prize list
The 10 greenest cities in France are:
Angers
Nantes
Strasbourg
Lyon
Caen
Rennes
Limoges
Nîmes
Reins
Amiens
Animal lovers
In France, 2 big cities out of 3 use eco-pastoralism for their green spaces maintenance.
Flowers are b(l)ooming in towns and villages
When the French national "Villes et Villages Fleuris" competition was launched in 1959, it attracted 600 towns and villages. By 2017, 4,835 towns and villages had been awarded "Ville Fleurie" or "Village Fleuri" signs.
Inner city woodlands
In France, 4 cities in 10 have urban woodlands! 
Green town planning
The most popular green spaces created by public authorities are: 
parks
greenways
green river and stream banks.
Wild herbs and grasses
The wild plants you are most likely to see downtown:
Capsella shepherd's purse
Greater plantain
Annual meadow grass
Dandelion
Narrow-leaf plantain
Common knotgrass
Groundsel
A gift from the sky
In 2013, 61% of public authorities used rainwater to sprinkle their green spaces vs. 0.6% in 2001. 
The Spirit of Christmas
In 2017, 20% of French homes bought a natural Christmas tree, 21% of which were spruces. 50% of Christmas trees were bought before December 9th!
Local sourcing
Purchasers have become environmentally-friendly! 79% of inner city private gardeners buy plants grown locally. 75% are aware of the eco-responsible label and 54% are ready to pay more for local plants.
Identikit of a professional landscaper
89% of landscaping company employees are men.
60% of landscaping company employees are under 35.
82% of landscaping company employees have long-term work contracts.
13.5% of landscaping company employees have no qualifications or are self-taught.
84.5% of landscaping company employees work in the field.
World Prize List
The greenest cities in the world are:
Reykjavik, Iceland – 411sq.m. of green spaces per inhabitant
Auckland, New-Zeland — 357 m²
Bratislava, Slovakia — 333 m²
Gothenburg, Sweden — 314 m²
Sydney, Australia — 236 m²
Prague, Czech Republic — 221 m²
Roma, Italia — 166 m²
Bern, Swiss — 132 m²
Hamburg, Germany — 114 m²
Riga, Latvia — 113 m²
Green roofs
A green roof saves a building to at least 38% of power consumption.
Gardeners in the making
In the United States, the rate of reoffenders in prisons proposing green space activities to their prisoners is 10%, vs. 55% in prisons that do not (see our article on insertion gardens).
Top of the class
In a green classroom, the performance of pupils in mathematics, sciences and spelling rises by 10 to 14%.
Exceptional views
Hotel guests are ready to spend 23% more for a room with views onto gardens. 
Park and garden views
A green space near real estate hikes its value by 4 to 5%.
Horn of plenty
Earth has over 80,000 edible plants. However, 90% of the vegetables consumed by humankind come from only 30 of them!
Gargantuan
The highest tree in the world - a sequoia with yew leaves called Hyperion in North America is 115m tall.
An event dedicated to the landscaping sector
Paysalia attracts:
664 exhibitors, 22% of whom come from outside France
24,096 visitors, up 45% since 2015
53 countries come to the show
3 days of meetings
A key event for landscapers, the next edition will be held in 2019.
In the meantime, the whole Paysalia team wishes you a Happy New Year!
The landscaping industry is full of surprises as these key statistics and astonishing facts prove. To keep you informed about landscape sector news all year long, log onto our newsletter on our homepage! And as a New Year resolution, why not try to become the Master Gardener in 2019? You can sign up for our garden contest now!
---
© Photo credit: Oksana Churakova / stock.adobe.com