What future for the ornamental horticulture industry after Covid-19 crisis?
30 November 2020
On 15th September 2020, the International Association of Horticultural Producers (AIPH) brought together an impressive line-up of expert international industry speakers to share experiences of the impact of COVID-19 on the ornamental horticulture industry and the prospective outlook for the future. Topics ranged from descriptions of the current state of affairs to specifics about new opportunities – a true goldmine for landscaping professionals looking to anticipate trends for gardens! Here is a brief summary of the key points raised by speakers.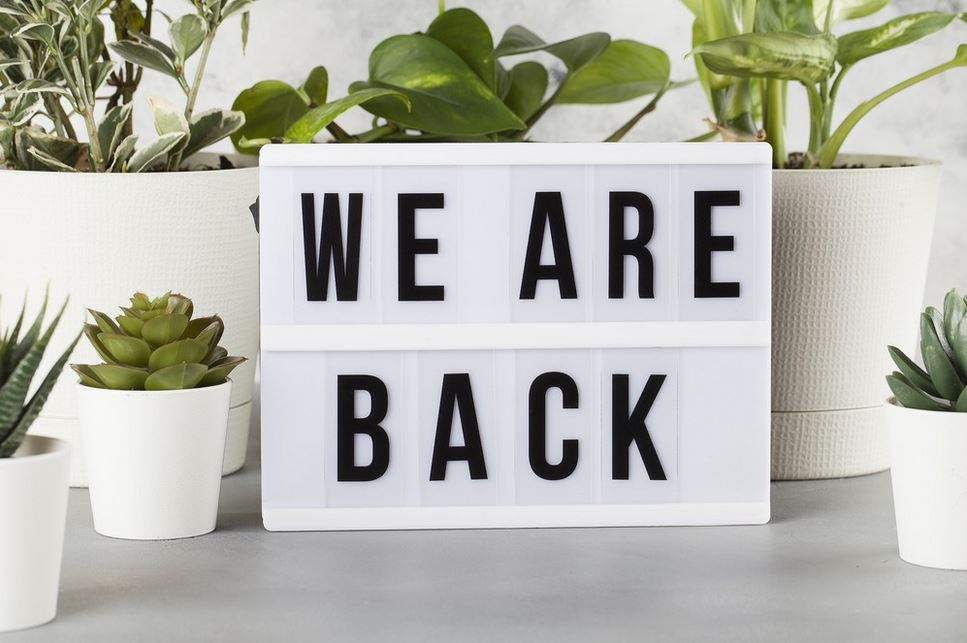 ​
Immediate impacts of the Covid-19 crisis on the ornamental horticulture industry
The whole horticultural sector – production, transport and sales - was seriously affected by the crisis. Ornamental horticulture firms needed to be resilient, make difficult choices and imagine new business models.
Within the sector, depending on specializations, the initial immediate effects varied significantly. Pot plants, cut flowers and gardening accessories sold well to end users but other market segments like event suppliers came to a full stop.
Considered as nonessential in many countries, florists and garden centers had to shut and depending on government schemes were more or less compensated for their losses. The severe restrictions on social life, the cancellation of events and supply chain disturbances further fragilized businesses, some of which had to file for bankruptcy or lay off personnel.
During lockdown, the main beneficiary was on-line sales with the emphasis on deliveries. Consumers turned to local suppliers during this period as international horticultural trading became impossible.
Find out our outlook of the French ornamental horticulture industry
Impacts vary country by country within the ornamental horticulture industry 
With their leisure activities restricted, people focus more on their homes and there was a boom in the ornamental horticultural sector in several countries, a trend called "cocooning", in particular in Scandinavia, Germany, Austria and Switzerland as householders relooked their interior decorations and gardens. But this upswing did not occur in Portugal, Spain and the Eastern European countries. Worldwide, people in urban areas focused more than before on green spaces and private gardens.
Zoom on two countries 
In China, Covid-19 crisis virtually stopped the flower business at the beginning of 2020 and there were also terrible snowstorms which destroyed part of the production at a key period (Valentine's Day, the International Women's Rights Day, Chinese New Year, etc). Despite a loss in the 1st quarter of 2020 of 6 to 7 hundred million Euros in the province of Yunnan alone, ornamental horticulture has revived in the country.
In Australia, the impact of lockdown will probably have significant effects over the coming 12 months. However, it is an opportunity for the country to relocate its production, with a sudden popularity for local species like the Geraldton waxflower (Chamelaucium uncinatum) and kangaroo paw (Anigozanthos). Australian professionals remain optimistic, with a rise in weddings envisaged in 2021. 
Read also: Horticulture industry changes in the international ornamental plant trading
Different opportunities for the ornamental horticulture trades
Everyone will navigate this period with difficulty and the new economic situation revealed weaknesses in the ornamental horticultural sector and half-opens doors to a new and profoundly different market.
Totally change the supply chain
The sudden halt to international horticultural trading highlighted the fragility of the sector's supply chain. As the Covid-19 crisis slows, three major concepts in the struggle to create a supply chain able to survive during catastrophes emerged: flexibility, co-operation and sustainability. The supply chain will have to be shortened with smaller purchase orders. Local sourcing will play a much more important role than previously!
The explosion of on-line orders
For sales, the companies that will do best will be those which have integrated web sites and social media into their business models. On-line shopping and deliveries were already a fast-growing trend (for both end users and professionals!) and this will go on accelerating. In the near future the standard for ornamental horticultural sector will be delivery and purchase options on the web.
Read also: The digital levers landscaping companies can use to find clients
Boost marketing campaigns 
For the ornamental horticultural sector marketing is more vital than ever. To promote the demand for flowers and ornamental plants, several marketing campaigns like "Let Hope Bloom" and "Fill the distance with beauty" were launched on social media. These heartfelt campaigns aim to confirm consumers' new purchasing habits.
Find new customers - and new suppliers
Young gardeners represent a very new target for the ornamental horticulture industry. Although little is known about them, their needs and ambitions are all opportunities to develop their market share and work with new suppliers. For example, in Taipei, Taïwan, the sector worked very successfully with supermarkets for the first time. 
Why not also imagine concept stores dedicated to flowers and ornamental plants and working hand in hand with influencers? Check out the latest garden trends in our article "How households use houseplants".
The Covid-19 pandemic crisis has affected everyone and adversity has united the ornamental horticulture industry, opening the door on new horizons and gardening trends. The sector's adaptability and creativity guarantee that it will bounce back to new heights!
---
© Photo credit: Анна Мартьянова / Adobe Stock