Green walls in landscape planning – a fast-growing trend!
25 October 2018
Greening vertical surfaces is a fast-growing garden trend, opening the way for new opportunities for landscapers. At the Paysalia Innovations Trophies contest in 2017, Terra Ferma's Mur Jardin (green wall) won a prize for this innovation. To find out more about integrating green walls into landscape planning, we talked to founder engineer Victor Bourkov, responsible for Terra Ferma's commercial development and Pierre-Yves Jorcin, qualified architect and landscape gardener, in charge of R&D.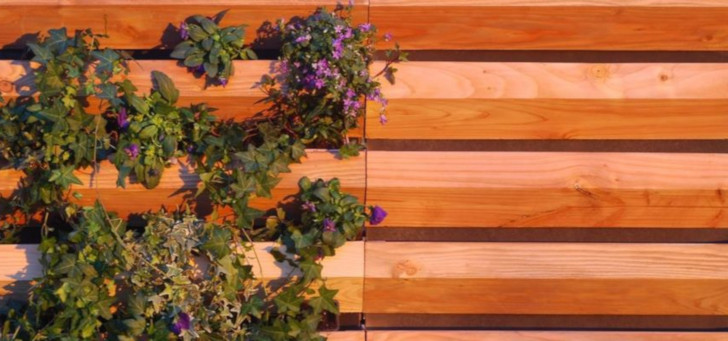 ​
Paysalia: Why did you decide to create your own green wall?
Mr. Jorcin: We've been working on our green wall for the last 3 years. We wanted to create a green wall that is easy to erect and use with acoustic and visual properties to meet market needs. Our approach is both ecological and structural. We wanted something solid and sustainable as well as horticultural. We don't use chemicals and prefer to reconstitute natural soil. Last but not least, we wanted to make people dream - and make green walls affordable. Our priorities are that this green wall should be fast to erect and that its effect should be immediate. [caption id="attachment_3711" align="alignleft" width="1000"]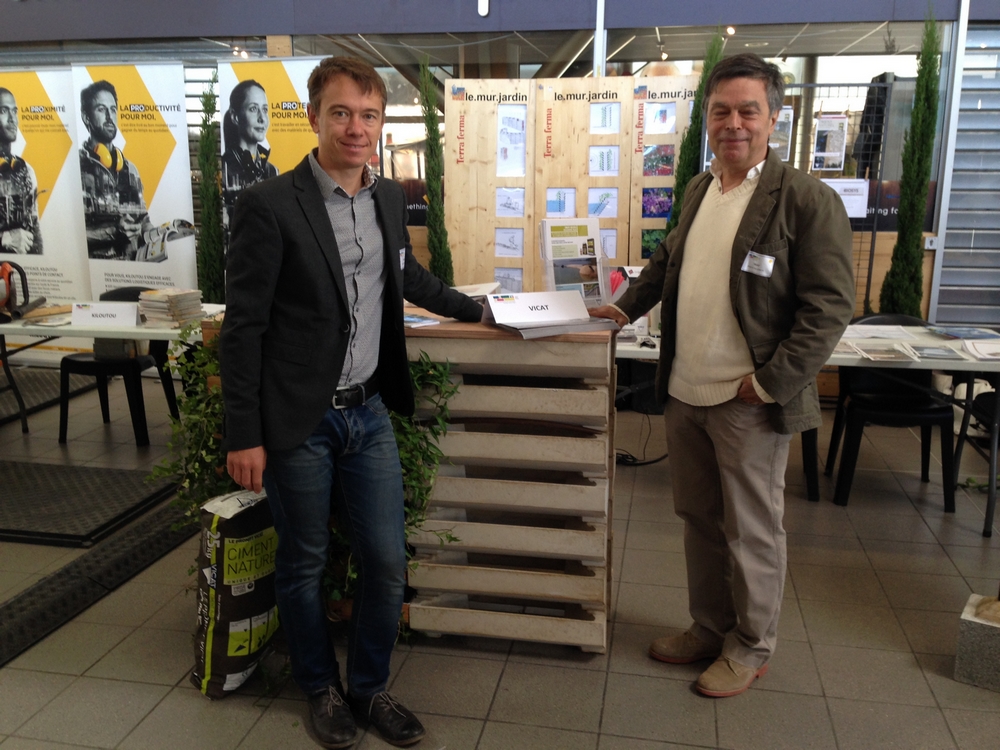 Victor Bourkov and Pierre-Yves Jorcin. © Terra Ferma


Mr. Bourkov: Our corporate growth is based on installations in gardens and urban landscape planning. We noted a real need for urban greening. Currently, greening buildings consists in fixing a frontage to an existing load-bearing wall, which is very expensive - between 1,000€ and 1,500€ per square meter, not including maintenance. A hybrid solution like ours costs much less – around 400€ per square meter.
Discover 6 other ingenious initiatives to build green cities
What are the benefits of combining plants with solid structures?
Mr. Jorcin: Green walls are ideal for creating good-looking separations from your neighbors, hiding something ugly or beautifying a space. From a practical point of view, creating vertical kitchen gardens is useful for all, particularly for the elderly who have difficulty bending down. Green walls make kitchen gardens possible in today's increasingly small gardens and on sloping grounds. And of course, green walls are good noise insulators. 40cm of earth absorb 50 decibels. As for thermal insulation, plants and moist earth create a heat barrier to keep interiors cool. Mr. Bourkov: Green walls also act as air and water biofilters. The micro-organisms in the soil can absorb 70% of total pollution including microparticles. In this way, green walls contribute to the health of residents!
What are the technical specifications of your green wall?
Mr. Bourkov: Our load-bearing walls make it possible for root systems to develop both vertically and horizontally. Both frontages can be used simultaneously so watering is important to maintain humidity constant. Each module is fitted with drip pipes which irrigate the plants. In this way watering is optimized to meet specific plant needs. Our walls have long service lives as they have reinforced concrete structures calculated to support heavy weights.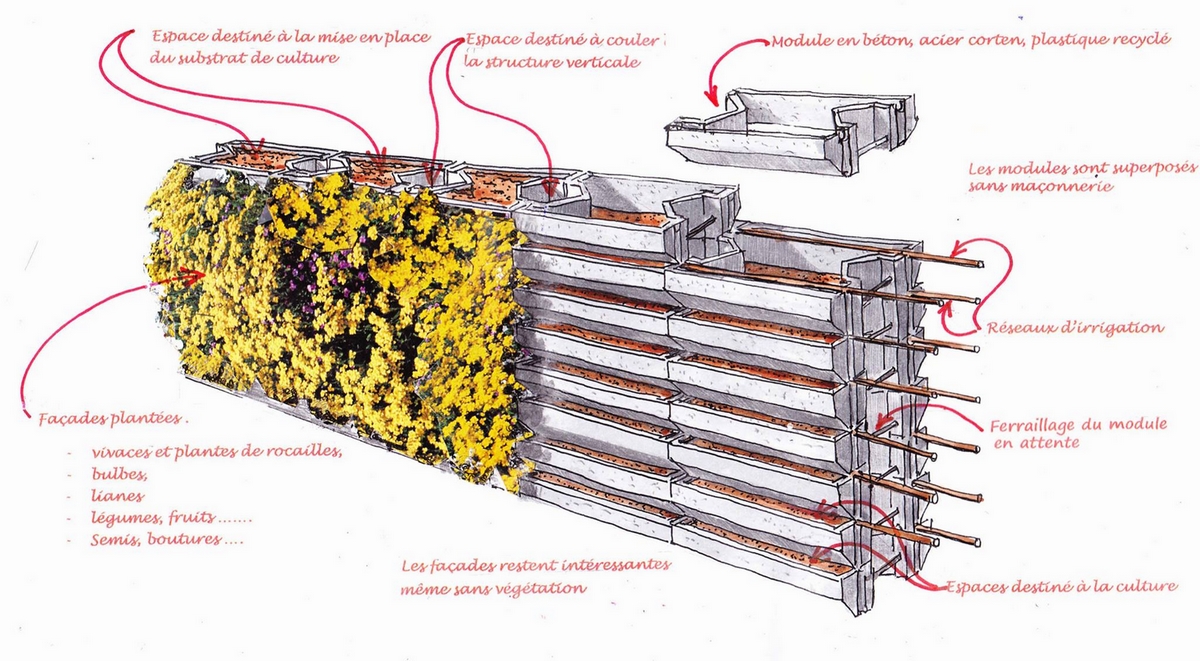 Sketch of Terra Ferma's green wall. © Terra Ferma



Mr. Jorcin: Our innovation also makes it possible to improve the exposure of the ground to sun and oxygen, boosting the proliferation of microbial life to improve depollution. We also use it in our work on greening banks.
Tell us more about using green walls in bank landscaping!
Mr. Jorcin: Our solution reinforces banks and guarantees the development of aquatic and plant biodiversity. Landscape planning extends the turquoise strip, the ecological corridor where aquatic and terrestrial ecosystems interact strongly. Mr. Bourkov: Most bank reinforcement solutions sterilize waterways because life cannot settle there. Green walls allow life to return. We have designed nesting boxes so that birds and frogs can join the beavers, crayfish and other animals which already live in our walls.
What impact did the Innovations Trophy you won at Paysalia 2017 have on your business?
Mr. Bourkov: At the show, visitors spontaneously stopped in front of our innovation. The Paysalia Innovations Trophy heightened brand visibility - and we took our first orders. More specifically we were contacted by manufacturers and landscape designers. But we still have a long row to hoe in communications. We want to convey the message that over and above looking good, green walls are not only a fast-growing garden trend: they also contribute to health and should be included in major urban greening projects. Mr. Jorcin: Concerning our own projects, we continue to create new alternatives for our green walls. For example, we shall soon be launching a composite wood version!
Paysalia Innovations Trophies 2017: a look back at six award-winners!
Discover our interview with Victor Bourkov during Paysalia 2017!
Our thanks to M. Bourkov and M. Jorcin for their contribution.
---
Photo credit: © Terra Ferma