Schoolyards in green cities are vegetalized too
02 September 2021
Chokingly hot in summer, not truly ideal for games and connecting with nature – most school playgrounds merit a dunce's cap. An increasing number of public authorities believe we need to improve these spaces of life and education, often in the context of a project to vegetalize their whole territory. But how to be top of the class in schoolyard vegetalization?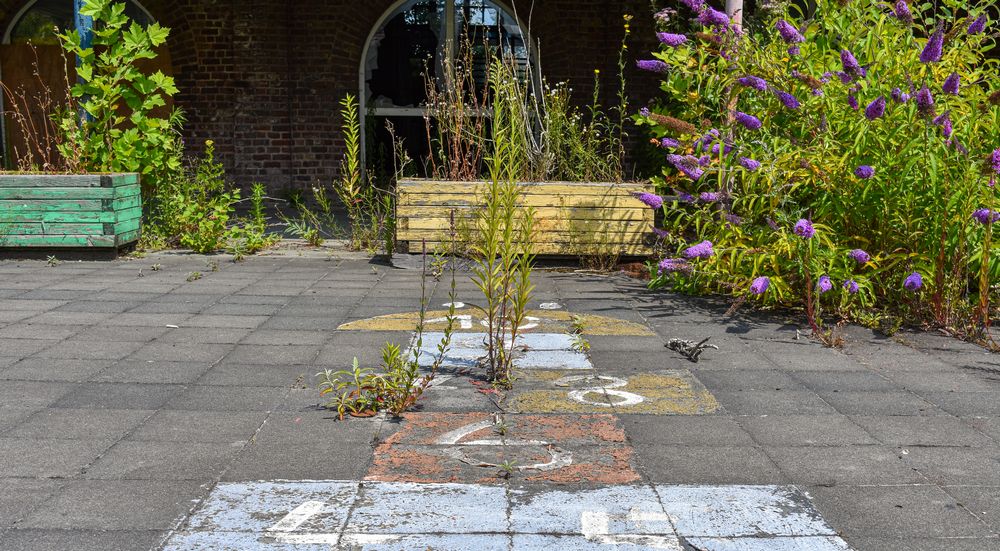 Bruxelles Environnement reveals the secrets of green schoolyards
In Belgium as in France, schoolyards do not encourage kids to flourish and get in touch with nature. So Bruxelles Environnement — the public service responsible for the environment and energy in Belgium's capital city — has published a free 104-page guide to help public authorities with their task! This detailed work has 3 objectives and aims to:
improve the wellbeing of schoolyard users (pupils and teachers too),
contribute to the city's environmental objectives,
boost connections between schools and surrounding urban spaces.
With this intention, the guide proposes five ambitions for the green schoolyards of the future:
Fun and friendly: green schoolyards encourage games and exploration, for example by the addition of sports equipment and vegetalized quiet zones.
Nature: thanks to plants, schoolyards are training areas as well as heat barriers. They contribute to a pupil's physical and socio-emotional development by direct contact with nature.
Comfortable and stimulating: by improving noise levels and thermal comfort and by stimulating the senses in a positive way, the schoolyards become spaces for self-expression and creativity. So fit sound-deadening floor and walls coverings!
Eco-managed: the management of rain water, waste sorting and installations that make it easy to get around are all part of the green schoolyard management concept. The added benefit is that these systems make students feel more responsible – and civic-minded!
Reaching out to their surroundings: too many schoolyards only look inwards. Sharing this space with the city forges a positive bond between the school and the population, giving the school a true added value for the district.
Additionally this guide, published just in time for the new school year, gives advice on subjects as varied as the ways to choose to encourage biodiversity and the choice of floor coverings, etc. 
Why we should bring landscaping in schools
Green schoolyard projects everywhere in France
Completely rethinking schoolyards through vegetalization is already starting to happen all over France – for example the "cours Oasis" in Paris. In Rennes, the École de l'Ille school has replaced bitumen with wood shavings and a stone path bordered by plants. This green schoolyard has become a fun place to be and, curiously, a drop in the accident rate due to improved concentration! (1)
In Lyon, home to Paysalia trade show, about twenty pilot schools are part of a vast vegetalization plan. Allowing rain and run-off water to soak into the earth, fountains, pools and natural materials restore life to severely degraded playgrounds prone to small heat pockets. (2)
Are you looking for ways to transform and vegetalize your local schoolyards? Come to Paysalia to discover the latest innovations in the field, attend conferences and meet potential suppliers. Everything you need to green your city!
---
(1) Reporterre: Adieu bitume, vive les cours d'école végétalisées
(2) Lyon: Ces cours d'école végétalisées 
© Photo credit: Damblon Dimitri / Adobe Stock