How to get on with your landscaping apprentice: our ultimate guide!
09 December 2020
When is the right time to recruit and train a young talent? How should you integrate your recruit? What is the best way to strike up a dialog and work together effectively? In this file, you will find all the keys you need to ensure your landscaping business navigates this relationship successfully!
​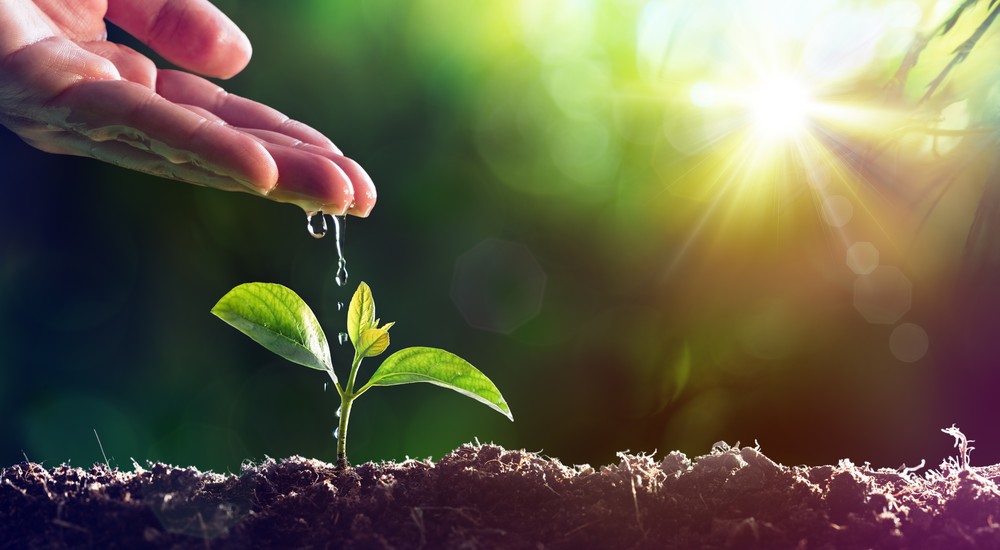 Apprenticeships are by far the best way to groom young people for landscaping sector
Apprenticeship contracts are the best way to integrate youngsters into the working world – particularly in landscaping companies with fewer than 5 employees. Indeed, what could be more natural in landscaping firms as they are essentially "hands-on"? "Young people like to touch plants and minerals. They want to live this contact – something they can't do in classrooms! They want to put theory into practice" said Benoit Brissinger, director of Brissinger Entreprise, in a conference at Paysalia 2019.
Apprenticeships are sandwich courses i.e. part of the trainee's time is spent with an employer and the remainder in a school specialized in landscaping.
Apprenticeships are the ideal solution to the recruitment problems faced by landscaping companies. So much so that more and more of them use the scheme! According to Unep (1), 1 employee in 10 in the French landscape sector is an apprentice – i.e. over 7,000 young people. On average, apprenticeship contracts last 14.5 months – somewhat longer than in other sectors.
Over and above bringing extra hands into companies, in France apprenticeships are subsidized by the government to provide solutions for school dropouts. "We have to face up to the fact that dropping out is a real problem," noted the CEO of Mouvements Et Paysages Jean-Laurent Felizia at Paysalia 2019. "Companies accept a challenge for society when they recruit apprentices. Young recruits may come to realize they have unsuspected skills. Apprenticeships help young people to develop civic maturity and become players in the nations' economy."
Sandwich courses are win-win contracts for all…provided that the landscaping company takes the training element seriously! To help you, we have picked out some articles on forming good relationships with landscaping apprentices.
Find all our articles about landscaping apprenticeships
Landscaping firms find it difficult to recruit new talents. Encouraging youngsters to join landscaping companies is a major problem that everyone in the sector needs to think about. But what can be done? What actions, big and small, can we implement? Here are some suggestions!
Adopting good practices with your apprentices is the best way to ensure a mutually beneficial partnership! The main methods were revealed in a conference called "How to integrate your apprentice for a beneficial collaboration?" at Paysalia 2019, by Benoit Brissinger and Jean-Laurent Felizia.
So you have decided to pass on your know-how and take an apprentice under your wing? Congratulations! But do you know at which period of the year you are most likely to find a new recruit? Do you know how to write your offer? Do you know where to look? 
Here some key elements to facilitate your approach to recruitment!
In landscaping, as in most sectors, it can be quite difficult for different generations to understand each other! Young landscapers may be apprehensive about working out of doors and corporate life in general – and companies do not always know how to address the "Z generation". To improve your relationships with your young recruits, we list the keys to optimizing intergenerational understanding. 
Like for employees, collaboration with your apprentice will not always be a bed of roses. But most of the time, problems are avoided by acting before they occur! By applying these rules, you can pave the way to a bright future with your apprentice.
Do you have any questions about apprenticeships or recruitment in landscaping trades? Jobs and training are a focus of Paysalia 2021, with the presence of several schools and training institutes in a dedicated village.
You want to exhibit your landscaping products? Fill this form
---
(1) Unep: Chiffres clés 2019 des entreprises du paysage
© Photo credit: Romolo Tavani / Adobe Stock