Creative landscapers use TikTok to promote their businesses
22 August 2022
Become the preferred social network for young people for its short, funny and upbeat videos, TikTok now attracts professionals convinced by its fast-growing number of followers and the fact that its contents can go viral. To highlight their expertise and the sector, some landscapers have adopted TikTok to express their ideas, like the 7 TikTokers listed below!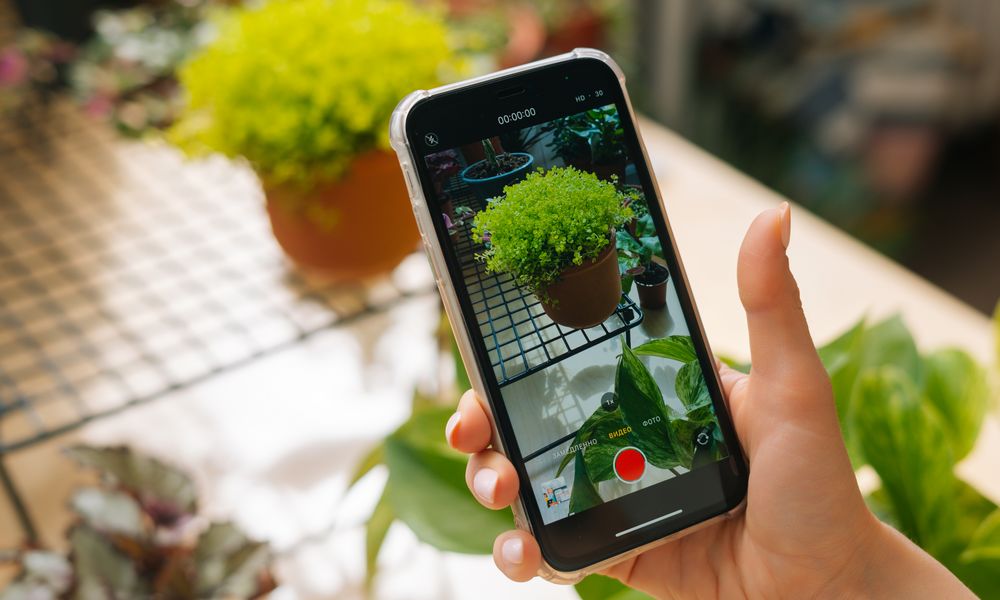 Which digital levers landscapers should use?
Epic Gardening, kitchen garden expert
With his Epic Gardening channel, Kevin shares his passion for gardening with nearly two million followers all over the world. Artichokes, Brussels sprouts, asparaguses, etc. practically everything that can be grown in a kitchen garden is thoroughly analyzed in fine detail in fast-moving videos which combine gestures with explanations, in a didactic, friendly tone. A showcase with which he promotes his gardening products e-business.
Green Genie Landscapes, creators of gardens
Two brothers set out to create the most beautiful gardens possible, benefitting in particular from the passion on TikTok for "before/after" transformation videos and also by focusing on the various work phases. They now have close to 500,000 fans who follow the adventures of Green Genie Landscapes from garden to garden. And full order books!
Broad Landscapes, paving installation specialists
It is a niche topic, but Broad Landscapes nevertheless attracts half a million followers on TikTok for paving installations! Surprising? Not if you check out the videos in depth with their high-speed rhythms, epic music and their focus on the gestures. And especially, a real communication with the community and video answers to the questions of its followers!
Lawn Barber Landscaping, the lawn mower
This 18-year-old entrepreneur launched out on TikTok to promote his business and prove his expertise in videos. Riding his iconic zero-turn mower, Lawn Barber Landscaping shows what he does every day with a refreshing enthusiasm and answers the questions that his young fellow-members ask, for example how to invoice a mulching service.
The Mechanic Man, expert in landscaping equipment
Who would have believed that landscaping tool maintenance could attract over 80,000 TikTok followers? The Mechanic Man demonstrates every tool maintenance procedure such as how to change a power saw chain or lubricate a weed cutter, etc. He provides video answers to the technical questions asked by his community on highly specific subjects like how to turn your mower round safely without causing a breakdown.
Botanique Pragmatique, senior ethnobotanist
Lina is a highly committed landscaping engineer and designer who transmits her knowledge about plants to a following of around 70,000 subscribers. Her tips and advice on Botanique Pragmatique also cover cuttings, vegetalizing walls and balcony gardens as well as rescuing indoor plants. Her approach reflects the general public's passion for plants!
CyberLandscaping, neat mowing specialist
Lo and behold the master of lawn border trims! If Cyberlandscaping has attracted over a million subscribers on a set of themes as strange as grass cutting, he is surfing on a trend which makes TikTok what it is – expert, oddly satisfying, hypnotizing videos which show simple but inexplicably satisfactory things. All they had to do was have the idea!
A new way for landscapers to get their message across, TikTok still makes it possible to carve out a space whereas visibility is much more difficult on other, more traditional, social networks. With the right approach and meaningful contents, professionals can open an interesting window to make themselves known and boost awareness for their professions and trades, overcoming the prejudices of young people against jobs in landscaping. Just what the sector needs!
---
© Photo credit: Dikushin / Adobe Stock