When landscaping softwares make life simple
05 September 2022
If you run a landscaping company, you have already encountered on-site communication problems. And in accounts. And team planning. And even missed appointments with important customers. Don't get overwhelmed ever again! Just choose the right landscaping software to get a grip on your organization.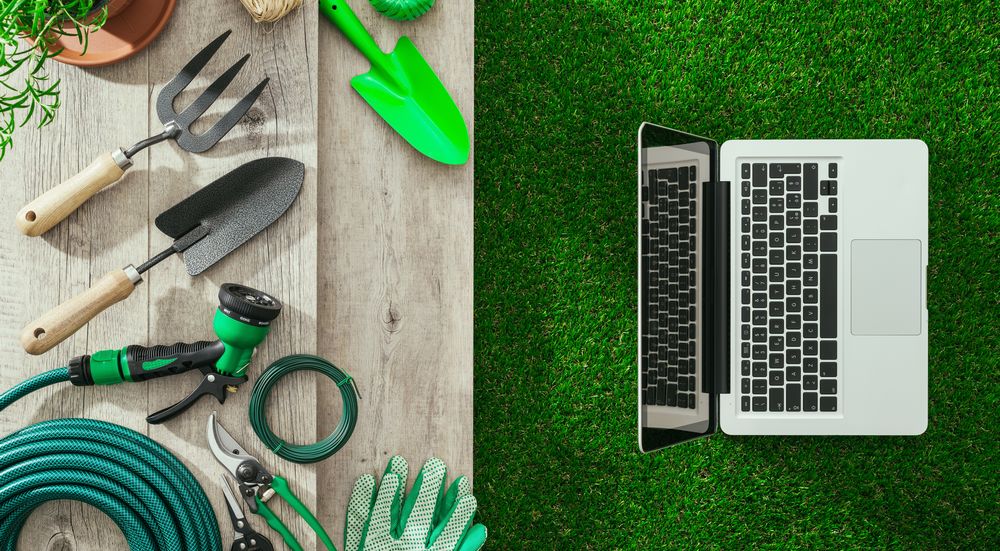 Do you want to produce 3D landscaping plans?
Why be satisfied with a sketch when can you can design a garden from A to Z showing volumes and perspectives? Thanks to CAD (computer-aided design), landscape designers can position and reposition plants, furniture and architectural elements at will. This technique enables total immersion in the future green space, anticipates the evolution of a garden's looks over the years and helps you convince your prospects more easily.
In use for several years now, 3D design software packages for landscape designers have evolved and now feature bigger object libraries, are more intuitive and some even provide virtual reality. Discover the 3D landscape design software shown at Paysalia 2021!
Here are some AutoCAD alternatives
Is admin killing you?
Running a landscaping company means swapping your spade for a computer and an Excel spreadsheet from time to time. Unless they love admin, most landscape designers want to minimize this part of their business. Management software is essential for preparing quotes and invoices, monitoring costs and checking up on site progress.
Some solutions for landscaping professionals were presented at Paysalia 2021. These included:
La plateforme du paysagiste, a complete and intuitive software package combining billing, site management and profitability calculations.
Injenius, a sales management software including landscape designing on line.
Spock gestion, software for landscaping companies with more than 20 employees designed to facilitate data transmission to sites.
Do you lack visibility of your site and travel costs?
Is communication between your teams in the field and the design engineering office a problem? Can you track site progress in real time? Do you want to reduce vehicle-related costs? As tools are increasingly computer-controlled, dedicated software has appeared on the market to meet your needs specifically.
Solutions discussed at Paysalia 2021 include:
Altagem, intervention tracking software for roving landscaping teams.
Ocean (available in English), for fleet management, vehicle and object geolocation.
FullSAT, a production monitoring package, calculation of work times and geolocation by GPS.
Do you want to anticipate threats to the green spaces you manage?
One of the big advantages of digitalization is the possibility of creating large-scale virtual communities. Some companies use the power of this new "inter-human" grid as a powerful epidemiological monitoring tool. 
One example is Plat'form Garden, which won first prize in the Paysalia Innovations Awards in 2021, a company with mission which launched a disease appearance predictive model as a smart phone application. Landscapers can also launch and consult alerts transmitted by other professionals in their geographical sector so as to react as quickly as possible. Currently only available in French, Plat'form.Garden intends to develop into other languages. Don't miss out! 
All landscaping softwares discussed in this article do a huge favor for you: they make admin simple so you can do what you enjoy most, and focus on plants. Take some time to find the best fit for you!
---
© Photo credit: StockPhotoPro / Adobe Stock