5 "must" new technologies to help you stand out from other landscapers
16 June 2021
In landscaping, combining working with plants and high-tech is absolutely no problemo, quite the reverse. The natural curiosity, inventiveness and open-mindedness of professional landscapers give them an extraordinary ability to adapt these new technologies to their businesses without losing their love of plants. Here we review the latest innovations which landscapers, engineers and suppliers can count on to grow their businesses!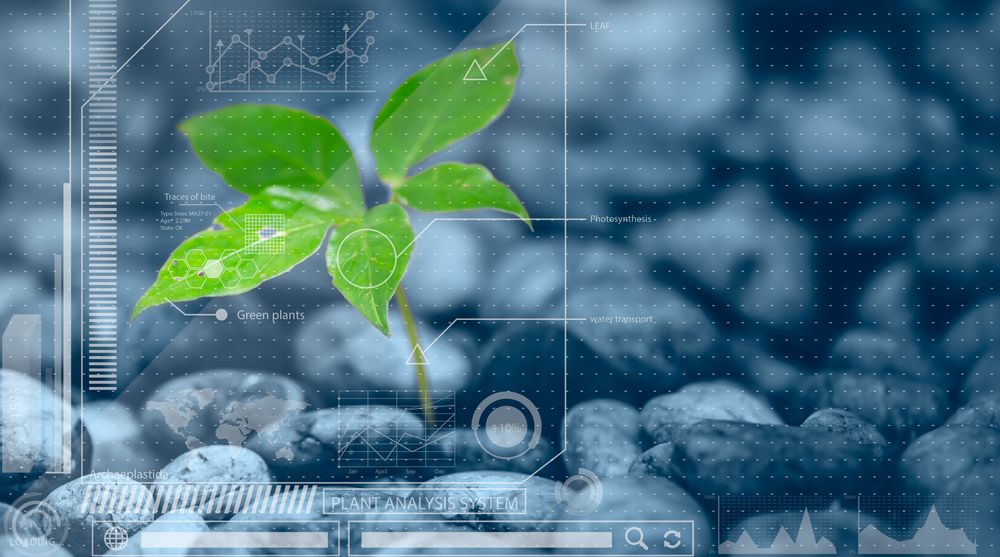 Smartphone applications - ideal tools for landscape designers
Now adopted by everyone, smartphone applications are specializing and benefiting from the latest functionalities of our telephones to propose more and more useful, productive and innovative tools.
Simple help lines if you have forgotten material you need on the site or true co-workers, smartphone applications have already conquered landscaping firms in the USA and are gradually finding a place in European landscapers' toolboxes. To analyze a site, identify plants or make measurements, smartphones and their applications are sure to stay in your pockets!
Mobile apps keep life simple for landscapers
3D software triumphs in landscaping 
Almost everyone has heard of AutoCAD, the design tool most landscape gardeners prefer. But landscape design software continues to evolve and there is tough competition and marvels of ingenious creativity to lift your projects to even higher levels.
Modeling in realistic 3D, visualization of the plants season by season or direct importation into a virtual reality headset, these new functions simplify creativity - and are also super sales aids. This article reviews alternatives to AutoCAD specifically designed for landscapers.
4 alternatives to Autocad for designing landscapes in 3D
Virtual reality brings a new dimension to landscaping
A direct result of the development of 3D software for landscape designs, virtual reality (a completely virtual environment) or augmented reality (with the addition of a virtual element in a real environment) has a host of fans.
Although the introduction of virtual reality headsets for the general public is relatively recent, many professionals already use these immersive devices: virtual visits for real estate sales, medical treatment of phobias, technical training for employees… In landscaping, this new technology makes it possible to show a landscaping project larger-than-life to a prospect, and even more. That is what this article explores!
4 possible applications of virtual reality for landscape architecture
Drones are really taking off in the landscaping sector 
The latest ally in green space management, drones are recent but already promising. Fitted with their see-everything cameras, drones climb high instead of the landscapers and are becoming measuring instruments unrivaled for their accuracy. 
Much appreciated for the significant gains in productivity in specific tasks, such as assessing the success rate in plantations, drones were already tested by Benoit Brissinger (Unep) and Claude Courvoisier (Société Forestière de Dijon - France) who presented their findings and these new horizons at Paysalia 2019.
Meet the drone, the new landscapers best friend
3D printing is the future 
Like virtual reality and drones, 3D printing – which was just a fantasy up until not so long ago – has now become affordable for a host of sectors.
Applied to landscaping, this new technology opens up many new possibilities – and only costs a few hundred dollars for a basic machine. For prototyping, making spare parts and facilitating creativity, 3D printing will become a very popular tool in landscaping companies!
3D printing, a highly profitable innovation for landscapers
 
To check out new technologies which will become standard landscaping tools, go to Paysalia from November 30th to December 2nd, 2021 at Lyon-Eurexpo, France. You can also discover all the latest innovations for the sector in the dedicated "Paysalia Innovations" space.
---
© Photo credit: Quality Stock Arts / Adobe Stock