Improving air quality through a greener, more sustainable urbanism
08 April 2018
In 2020, the 27 nations comprising the European Union recognized that their efforts to fight air pollution were inadequate (1). In 2018, nine of them – including France – were even threatened with legal proceedings by the European Commission for non-compliance with atmospheric pollution standards (2). Green city planning is an economically viable and sustainable solution for improving air quality and the daily life of local inhabitants.
​​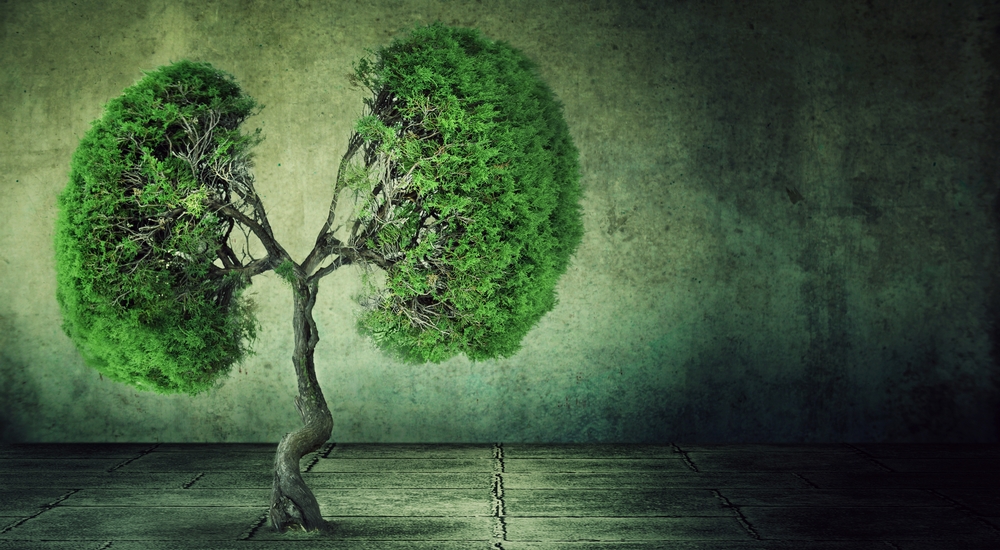 Air pollution and its harmful effects on citizens
Atmospheric pollution impacts public health and causes respiratory difficulties, sore throats, asthma and chronic coughs… and can have even more serious consequences! The WHO estimated that atmospheric pollution led to 4.2 million premature deaths in the world in 2016 (3). Most were in low and middle-income countries but according to the European Environment Agency 520,400 deaths occurred in Europe in 2014 (4). In France, air pollution kills more people than alcohol.
As peaks of air pollution are increasingly frequent and last longer, drastic efforts must be made to solve the problem and public authorities play an essential role in taking these measures.
Green city planning, a good way to improve air quality
Planting plants in urban environments sustainably fights atmospheric pollution. Big trees can retain up to 20 kg of dust a year and 5.4 metric tons of CO2 – the emissions of an Airbus A320 flying 600 km (5)! 
Green urbanism, which, according to the objective set in the Paris agreement, must be in force in 100% of the world by 2050, improves the inhabitants' wellbeing and also makes it possible for public authorities to make savings in public health costs. With just €3.6 per inhabitant invested in planting trees, cities could significantly reduce atmospheric pollution and save between 11,000 and 37,000 lives a year (4)! So what solutions can public authorities looking to improve their air quality adopt?
Design green buildings
One of the first solutions gradually formalized in new laws and standards was to design green buildings. Revegetation concerns both facades and roofs. And it is possible to achieve two sustainable urbanism goals at once by transforming roofs into eco-friendly kitchen gardens, like this project in Paris!
Restore the urban canopy
This is what Lyon, home to Paysalia, is doing. Lyon is often polluted by fine particles and suffers from heat waves. With the "Canopy Plan", the metropolitan area intends to plant an additional 300,000 trees so that 30% of the urban area will be covered with trees by 2030.
Invest in vegetalized street furniture
If underground networks (utilities, etc.) make it impossible to plant trees, why not use vegetalized street furniture? The CityMur Arcadia Protect, an award-winning innovation at the Paysalia Innovations Trophies in 2019, combines, for example, movable safety barriers with revegetation, doing away with the need for foundations.
Generalize "no chemicals" maintenance 
Last but not least, public authorities can further go than the French Labbé law by stopping the use of harmful up keeping products which degrade air quality. For their sports grounds, for example, they can adopt a "no chemicals" policy and choose the most suitable grasses from the outset. A change of approach is also necessary for green space maintenance in which some areas can be left for nature to take its course!  
10 benefits you should know about green urbanism
Green city planning guarantees healthier air for healthier citizens. All over the world a host of cities have adopted sustainable urbanism plans – some original and some drastic. So what are you going to do to green your downtown?
---
(1) Le Parisien : Pollution de l'air : les 27 Etats de l'UE reconnaissent qu'ils ne font pas assez
(2) Sciences et Avenir, Bruxelles se donne un mois pour répondre aux 9 pays critiqués 
(3) WHO : Ambient outdoor air pollution and health
(4) Le Monde : La pollution de l'air cause encore plus de 500,000 morts par an 
(5) Unep : Les espaces verts urbains, lieux de santé publique, vecteurs d'activité économique
(6) The Nature Conservancy : Planting Healthy Air
© Photo credit: pathdoc / stock.adobe.com