Why protecting biodiversity is the new guideline in landscaping projects
13 September 2022
Biodiversity is now a factor in almost all landscaping works, from the smallest garden to the biggest town planning project. And its inclusion is so important because finally its benefits are better understood, despite the resistance this approach still sometimes meets in some quarters.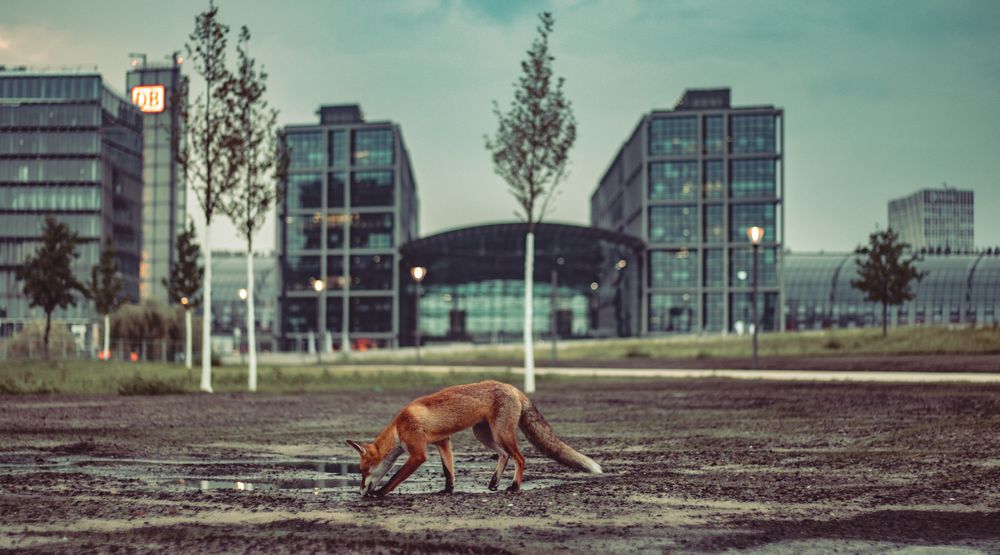 Biodiversity is a vast subject to define!
The biodiversity concept covers three different topics: the diversity of species, the diversity of ecosystems and genetic diversity. This is why biodiversity remains a complex concept to understand, as depending on your viewpoint – as a professional landscaper, a public authority or a private individual – the challenges are not the same.
Three landscape designers, all finalists in the 2021 Carré des Jardiniers contest, told us what is biodiversity according to them:
Stephan Fritsch: "The exchange between fauna and flora in their natural habitats."
Franck Serra: "The respect of natural environments with a minimum destructive impact on nature."
Hélène Pépin: "Understanding nature's ecosystems to be inspired and recreate them."
Exchange is a key concept, because first and foremost biodiversity is a total symbiosis between living entities and their ecosystems. Also respect, since the conservation of biodiversity is essential for everything living. And of course, you can get inspired by nature and take positive actions to promote biodiversity. 
Why protecting biodiversity is so important?
In gardens, biodiversity makes it possible to protect the balance between fauna and flora and fight diseases and parasites more effectively. This does away with health-threatening pesticides. Birds and pollinating insects, the population of which dwindles all the time, find a warm welcome in flower beds and hedges and gardens become more beautiful as they flower almost all year round!
In cities, the impact of biodiversity is even more important in meeting specific challenges through vegetalization, which interests all public authorities, for example by: 
reducing urban population stress
increasing property prices.
Find out more green urbanism benefits
On a national scale, biodiversity plays a crucial role in limiting the propagation of diseases in farmland by crop rotations and fighting forest fires by varying tree species. It also makes it possible to solve public health issues such as the increase in Lyme disease due to the lack of predators like red foxes to control rodents carrying infected ticks. Lastly, it is a fantastic way to fight climate change and achieve governmental objectives.
But this eco-friendly approach is not unopposed
Even if everyone understands why biodiversity should be promoted, in practice applying the concept is more difficult. Landscape designers sometimes find their customers reticent when they propose "wild" gardens more friendly to bees, hedgehogs and grass snakes. Fortunately, with the right arguments, it is relatively easy to counter this resistance which is mostly due to ignorance about nature and the idea that gardens should be "tidy" with nothing out of line.
Downtown, difficulties are more to do with policy options which must find compromises between various and sometimes contrary interests concerning biodiversity, like, for example: 
road traffic and car park management
urban extensions to house new inhabitants
felling healthy trees to open up new building land
digital advertising screens, sources of pollution
We have to completely rethink our cities, farmlands and woodlands. Not simple! But despite the opposition, we note real individual and collective motivation to restore biodiversity to its important and rightful place.
Once fully understood, the concept of biodiversity becomes a driving force
All professional landscapers have observed that the general public is becoming increasingly what aware of the necessity for biodiversity. In gardens, aggressive maintenance is being reduced and nature is allowed to flourish. Worldwide, pesticides are banned from parks, sports grounds and even from French cemeteries since 2022. More robust local plants are highlighted and constructions like low dry stone walls which shelter small fauna are becoming popular again.
Perhaps because they are obliged by repeated heat waves, because they want to enhance their appeal or just want to improve living conditions for locals, public authorities have moved away from all-concrete solutions towards a meaningful understanding of why and how to protect biodiversity in their areas.
Some revalorize their rivers and streams by promoting their banks as places for meetings and walks. Town planning in France is focused takes into account a national project - green and blue infrastructures. There is a big increase in the number of devices designed to attract birds and pollinating insects. And even schoolyards are vegetalized!
More and more innovations respond to the trend towards biodiversity by contributing to a virtuous circle between supply and demand.
If the importance of protecting biodiversity is fundamentally understood, there is still a long way to go to reach the outcome it merits. But the fact that it is already being adopted in private gardens as well as in major town planning projects is encouraging. And the landscaping sector has a crucial part to play in this transition!
---
© Photo credit: Hark Hesse / Adobe Stock